The
Faces

of MycoMeditations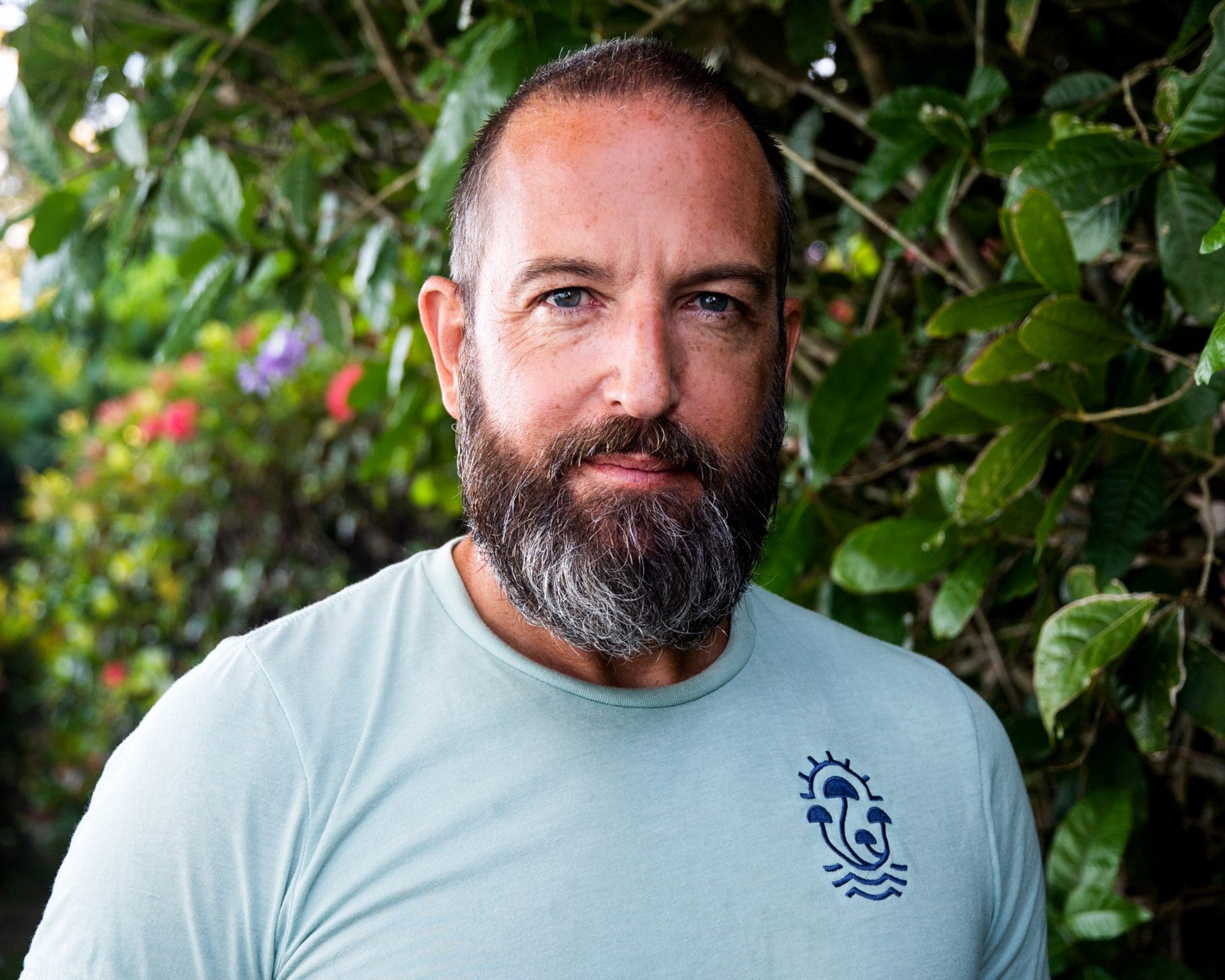 Justin Townsend CEO & Head Facilitator
With experience as an advisor to start-ups, most recently in the healthcare space, Justin brings a blend of business acumen, leadership skills and a nose for futuristic health models to the MycoMeditations team.
Throughout his career Justin has worked as a business leader across a range of industries, helping innovative companies identify opportunities, communicate their vision and deliver profitable products. But he has also been on a personal quest to explore alternative healing therapies to combat his own anxiety and depression.
Over the past 20 years Justin has delved into both transpersonal and Jungian depth psychology, explored psychedelic modes of healing and developed meditation and breath work techniques, which he taught in Germany.
After attending a private retreat with MycoMeditations in 2017, he saw the opportunity to combine his unique business skills with his interest in alternative healing methods. Justin joined the MycoMeditations team soon afterwards, becoming partner and CEO in 2019.
As a retreat facilitator, Justin draws inspiration from the profound healing he is privileged to witness and believes that psychedelics offer an exciting path forward for mental health.
Mike Ljubsa Business Director & Facilitator
When completing his Bachelor of Commerce degree in University, Mike suffered from depression, anxiety, and obsessive-compulsive disorder. Conventional treatments he tried didn't help, which was when he discovered psilocybin mushrooms and began to explore his mind in a quest for healing.
After his first experiences, psychedelics became his primary interest. He realized these compounds were completely misunderstood by society and offered something far greater than he ever imagined.
Looking to take his exploration further, Mike went to MycoMeditations in its early days and over the course of a week in Jamaica, undertaking three of the biggest psilocybin experiences of his life, everything changed for him. This transformative week allowed him to leave with a completely different perspective on life. The experience completely reframed his understanding of personal issues, the human mind, and reality. He has pursued psychedelic exploration ever since.
Mike immediately dropped his career plans to join MycoMeditations and provided initial funding. He oversees business-related projects and often works at the retreat as a facilitator.
Abbie Townsend Director of Operations
With over a decade of management experience in the hotel and hospitality industry and an impressive background in photography and design, Abbie brings a wide variety of skills to the MycoMeditations team.
Abbie brings her unparalleled organizational skills to on-site logistics and operations in Jamaica and is always available to past, current, and future guests who need assistance. She coordinates all our vendors, transport team, massage therapists, and villa staff, maintaining a high level of service and quality for all our guests.
In addition to her hospitality experience, Abbie is an award-winning photographer and is responsible for all the beautiful imagery included on the MycoMeditations website and social media platforms.  After completing a degree in Photography and Design from the Hallmark Institute in Massachusetts, Abbie ran a New York based studio from a British photography company, where she was awarded International Photographer of the Year in 2019. Prior to this, she was the first American woman to ever be awarded an Associateship with the British Institute of Professional Photographers.
With her combined love of hospitality and design, Abbie has been a fundamental part of elevating the guest experience at MycoMeditations to a new standard.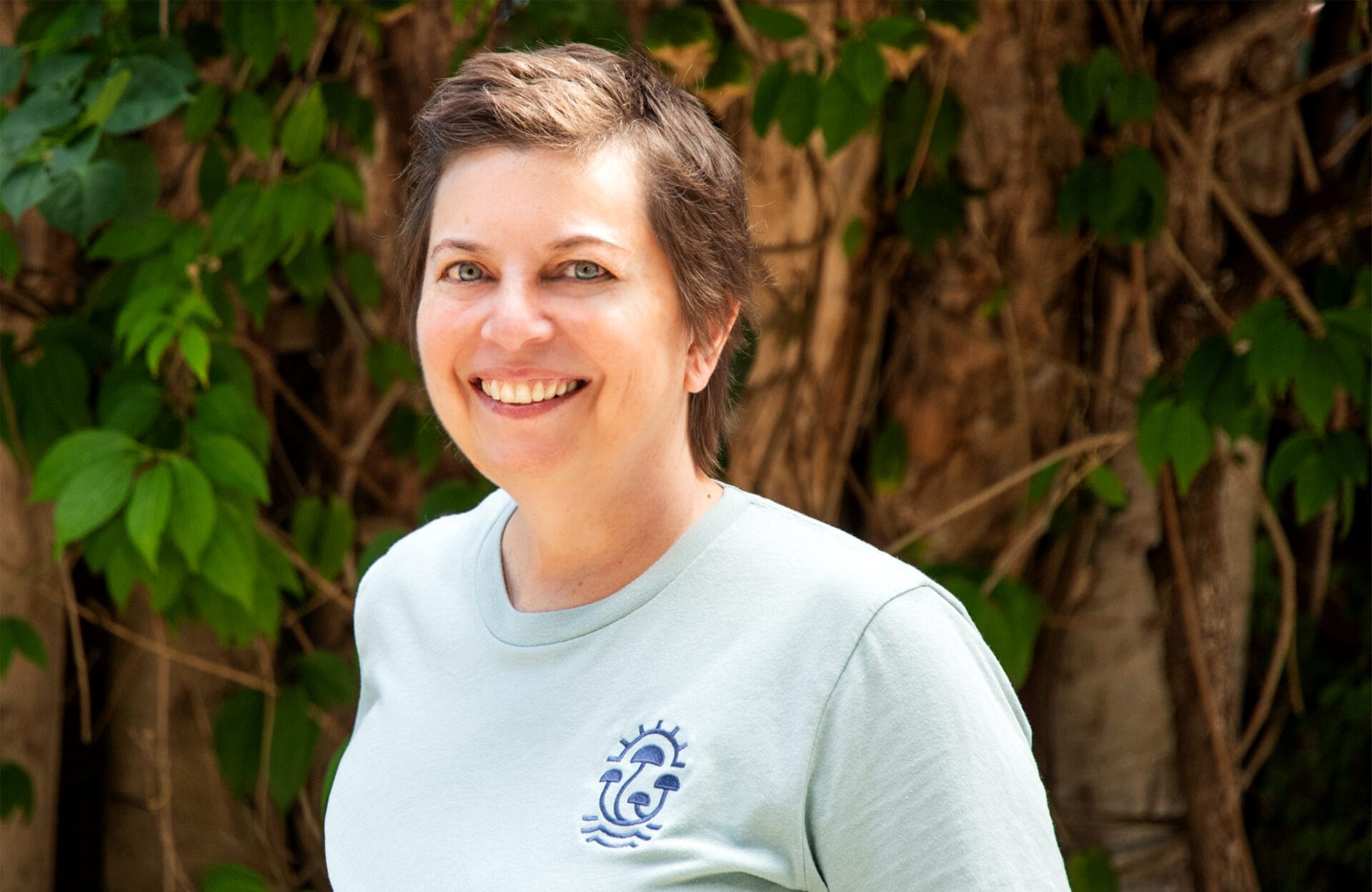 Lisa Cressotti Finance & Human Resources Director
Lisa began her 30+ year career with Ernst & Young, where she developed an interest in solving the unique issues faced by privately-held businesses and their owners. Throughout her career, she has served this niche as a Consultant, Credit Analyst, Finance Director and Chief Financial Officer. Her experience has provided her with the ability to analyze businesses from a variety of perspectives, which supports the decision making of the Executive Team on which she serves.
At the peak of her career, Lisa faced her most significant challenge when she developed a debilitating case of fibromyalgia. Traditional medicine provided little relief. This inspired her to research alternative healing methods, and led to her decision to attend a retreat at MycoMeditations in 2019. Her fibromyalgia has been in remission ever since. This is where her passion for the healing powers of psilocybin converged with her passion for business, and she has since dedicated her career to the MycoMeditations community.
Gwen Ingram-Jones Retreat Leader & Lead Therapist, LMFT
In addition to working in the psychedelic-assisted therapy field, Gwen is a licensed marriage and family therapist. She specializes in working with clients with eating disorders, which often means treating depression, anxiety, and trauma.
Gwen has been working in the mental health field since 2007 and holds a designation as a Child Mental Health Specialist. She has worked in a variety of settings ranging from weekly outpatient care to involuntary psychiatric hospitals. Additionally, she has obtained certifications from MAPS' MDMA-Assisted Therapy Training Program and for Substance Use treatment.
Gwen's own relationship with psychedelics has led to continued personal growth and increased insight. She attributes her ability to move through life's challenges and goals and tend to relationships that better align with her values to this work.
While working with others in this field, she may use skills from Motivational Interviewing, DBT, IFS and Lifespan Integration. Our guests are drawn to Gwen's calm, supportive energy, and her genuine care for others is a daily presence on retreat.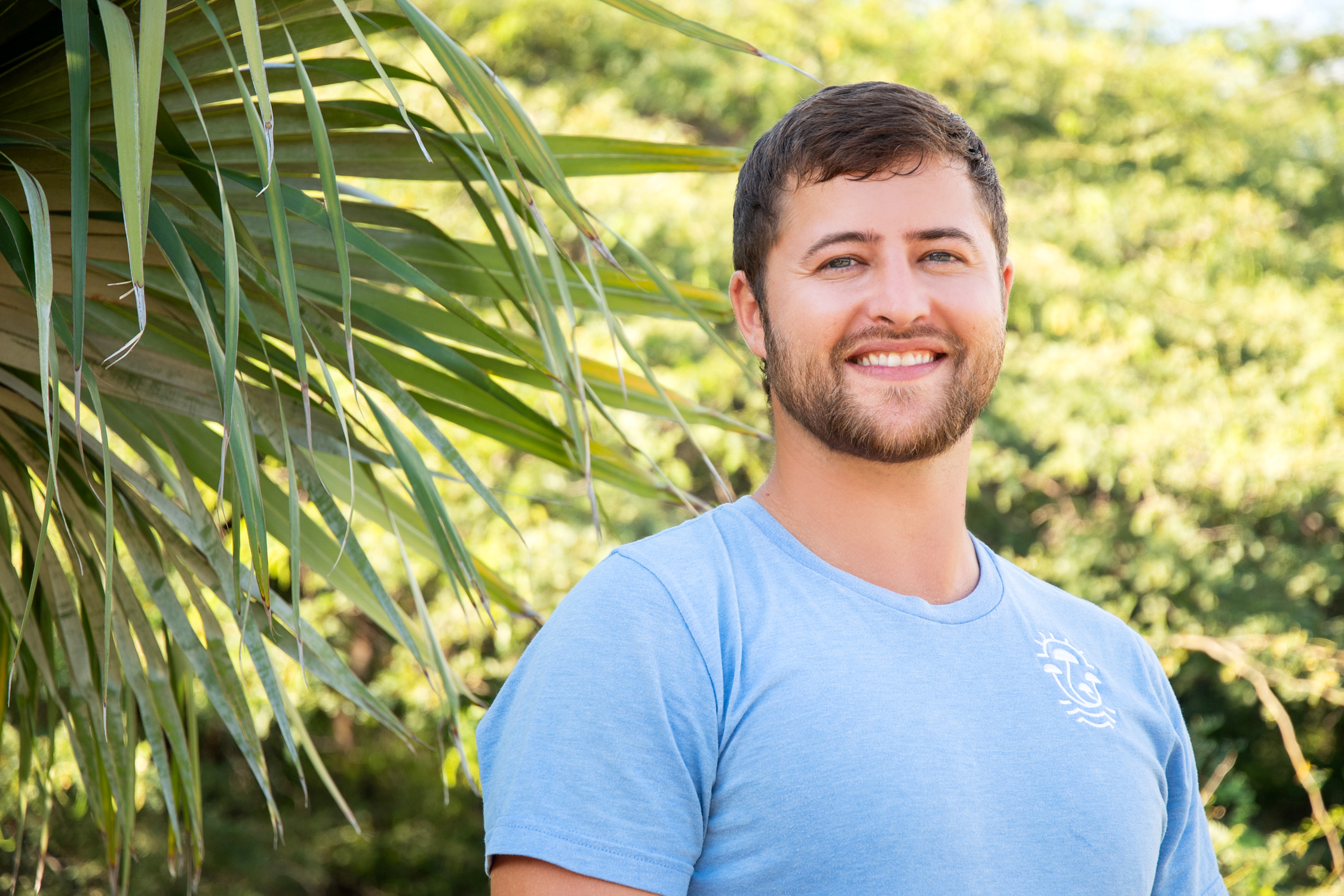 Jonas Rosen Retreat Leader, LMSW
Jonas is a licensed social worker who specializes in mindfulness-based therapies.
Ever since his first psilocybin experience, Jonas has been deeply passionate about the intersection of psychedelics and mental health. Over the past decade, psilocybin has helped him overcome anxiety, realize a profound sense of interconnection, and discover new life meaning and purpose.
Jonas has worked as a facilitator at MycoMeditations for over two years. Having repeatedly witnessed psychedelic healing in-action, Jonas is continually inspired by the power of psilocybin to help us self-actualize and grow to our fullest potential.
In 2020, Jonas founded a company named Inner Vision to provide education and compassionate support around the psychedelic experience. He is also creator of the YouTube channel, "Cosmic Consciousness with Jonas," where he shares educational content around psychedelics, consciousness, and the mysteries of life.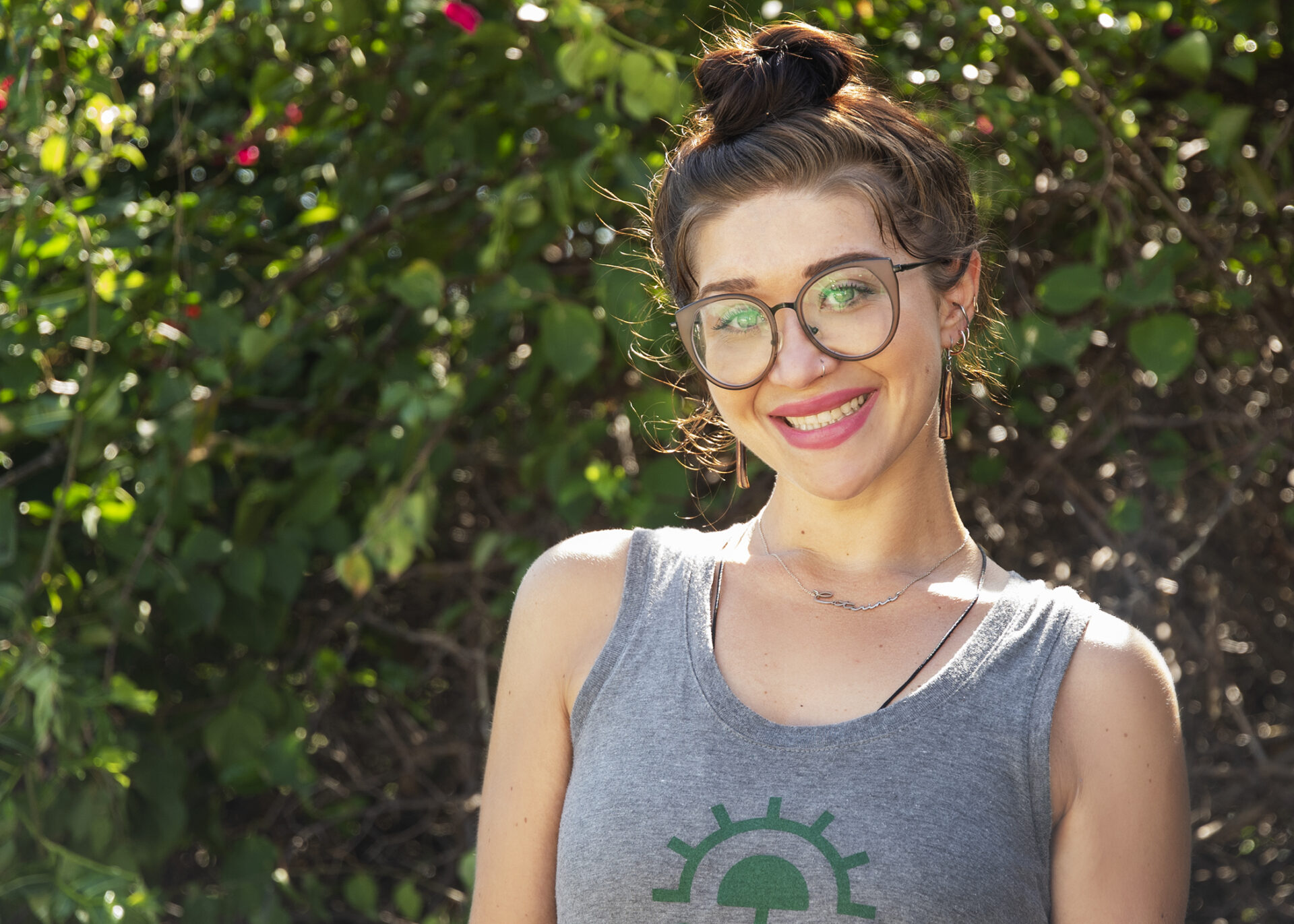 Caterina Bragagnolo Art Therapy Director & Lead Therapist, ATR-BC, LCPC, CCTS-II
Caterina is a Board Certified, Art Therapist and Trauma Specialist working primarily in private practice since 2013. Throughout her experiences providing individual and group therapy within multiple populations, Caterina noticed the benefits of incorporating Art Therapy practice into the integration of adverse experiences. This allowed her to cultivate a passion for blending neuroscience, somatic experiencing, attachment theory and creative practices to support others as they process and unpack cues from the subconscious. By using non-verbal forms of self- expression to explore, gain insight and make meaning of the metaphor and symbolism within psychedelic experiences, participants are able to gain additional understanding of themselves. Her passion is focused on empowering individuals through engagement in the creative process in order to gain understanding of the self and their experience, while providing support in the process of uncovering one's innate healing intelligence.
Currently, Caterina is an integration provider within the Psychedelic Support network and Contributing Artist for Women on Psychedelics. She continues to focus on increasing access to Psychedelic Art Therapy Integration while working towards EMDR Certification. She is also a professional member of the European Federation of Art therapy and the Jungian Art Therapist Association.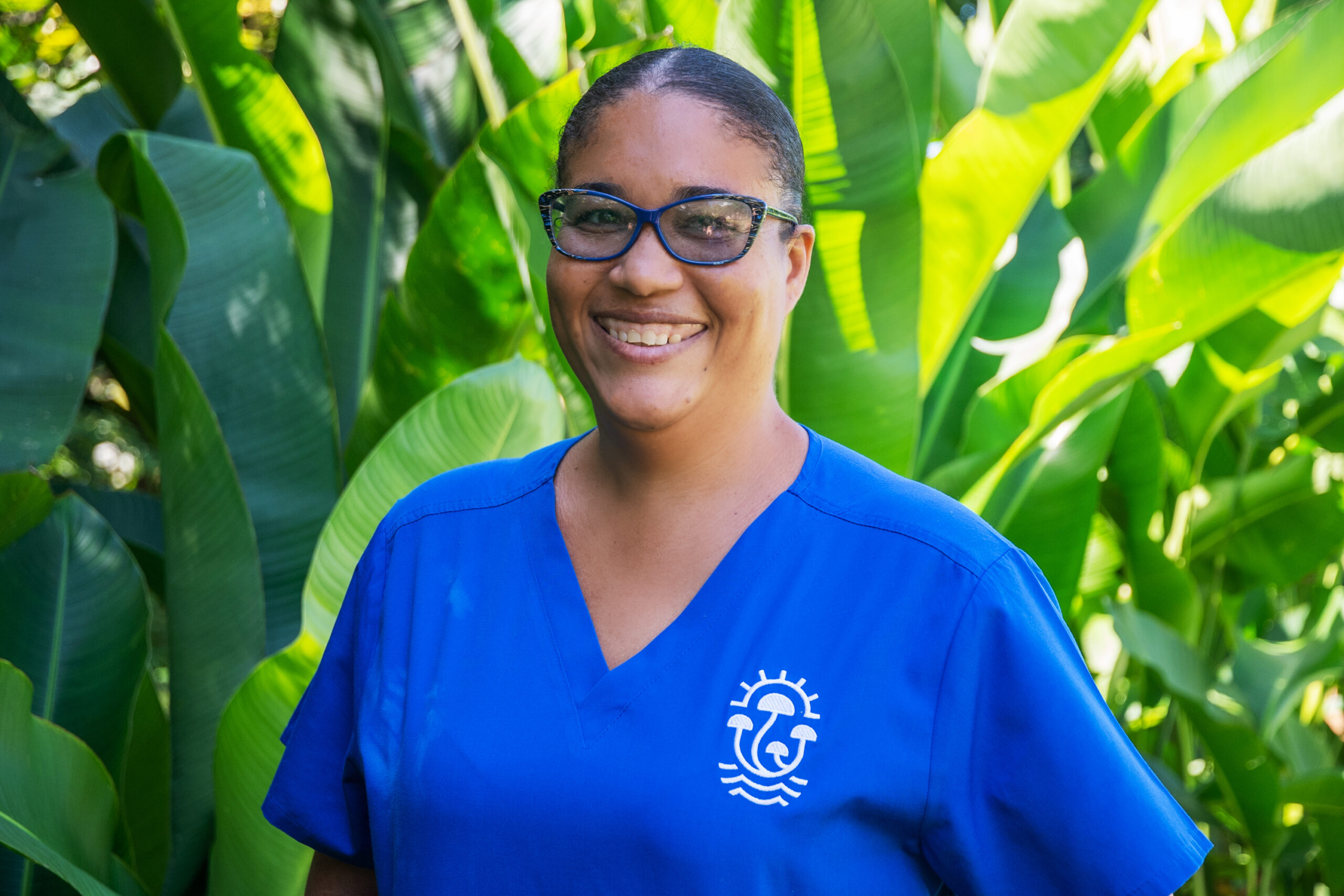 Nickesha Strachan Nurse & Facilitator, LPN
Graduating from Hospicare Nursing Academy in Mandeville, Jamaica, Nickesha holds a Certificate in Practical Nursing. Nickesha has five-year experience as an Ambulance Emergency Nurse, has worked in nursing homes, clinics, daycares, and functions as the onsite nurse at football, cricket and other sporting events at the Breds Treasure Beach Sports Park.
She is also the leader of the Treasure Beach Community Response Team, (CDRT) and is always among the first on hand for hurricane and storm emergencies. Her warm personality, calming presence and personal experiences of healing with psilocybin help her fit her role as our nurse on site perfectly and she is one of the longest-serving facilitators at MycoMeditations.
Steven Benjamin Lead Therapist & Facilitator, LCSW
Steven completed his graduate training in clinical social work in 1984. Since that time, he has worn many hats including developing his own private practice, supervising a team of six therapists in an agency setting, providing mental health consultation in a college setting, and raising five children who are now launched and chasing their own dreams.
Steven has learned through the years that psychotherapy becomes unnecessarily limited when the process is maintained at an intellectual level only. True change happens when there is a felt sense of something being experienced physically. Steven's capacity to slow things down and bring awareness to energetic shifts is the heart and soul of his work. He quickly realized that his style of allowing a space for real healing and not just internal management, was a resonant fit for integrating psychedelic experience.
In keeping with this focus, Steven has trained in and utilized a number of different therapy modalities including EMDR, hypnotherapy, and Somatic Experiencing. He is also a Level III Internal Family Systems practitioner which represents his deepest dive into somatic based therapy approaches.
Steven's personal relationship to the mushroom carries both a reverence and a lightheartedness. His own exploration with plant medicine has fostered a deep appreciation for the wonder we discover in ourselves and the gift of our connection to our fellow travelers in our ever-changing world.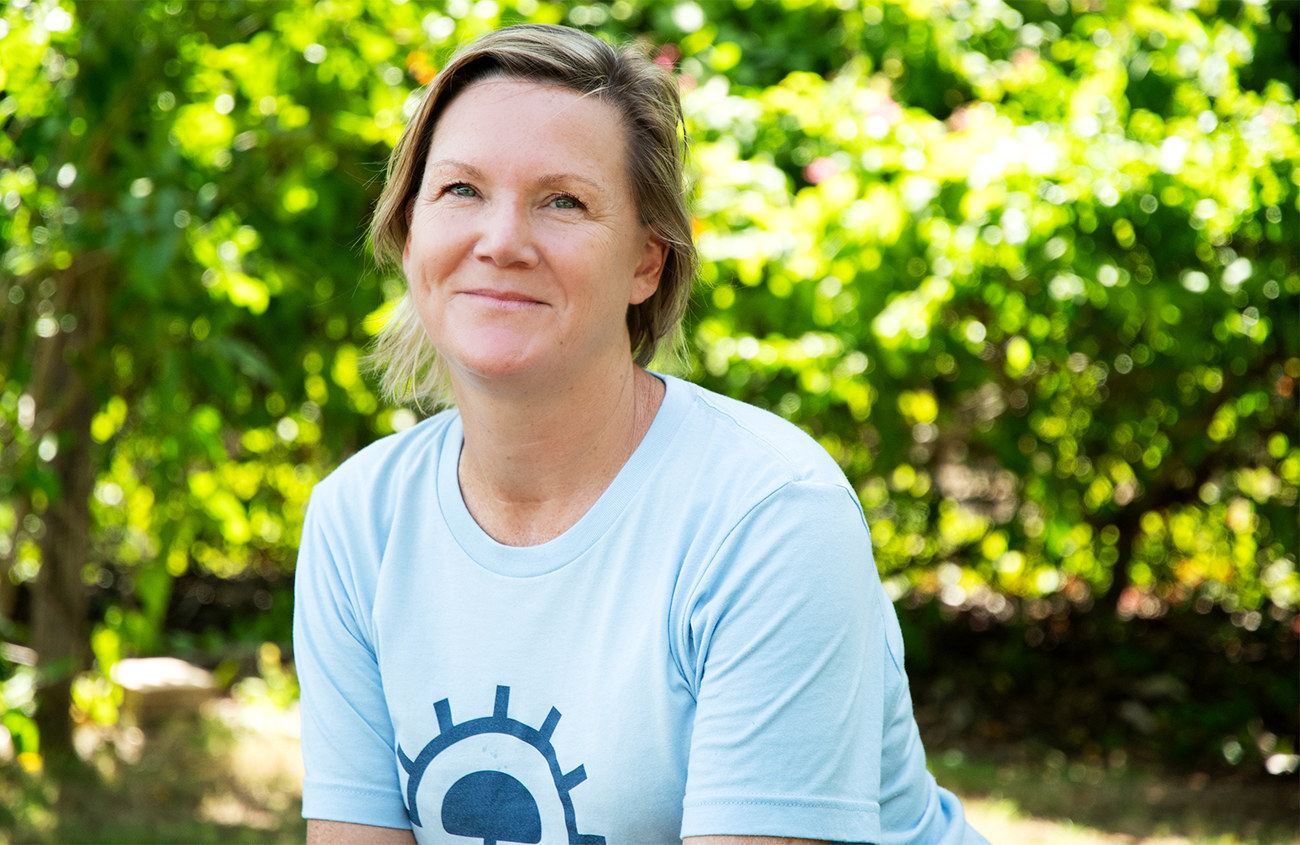 Felicity Hay Lead Therapist & Facilitator, BA, Dip. HC
Felicity is a Holistic Counsellor, specialising in trauma-focused therapy and psychedelic integration. She uses somatic based modalities, transpersonal therapy, EMDR and mindfulness. Her holistic approach offers compassionate guidance to assist clients to access their true healing potential.
Over the past 15+ years, Felicity's experiences learning from indigenous cultures and plant medicines around the world have furthered her studies in shamanic healing. This learning has become a way of life, and she integrates the wisdom of these ancient traditions into her therapy practice.
Felicity has received her own profound healing from plant medicines and feels incredibly grateful to be able to support our guests in their personal growth, healing, and transformation with psilocybin.
Felicity also provides individual therapy in private practice. She is a registered Clinical Counsellor with PACFA (Psychotherapy and Counselling Federation of Australia).
She enjoys travel, learning Spanish, yoga, and being in nature.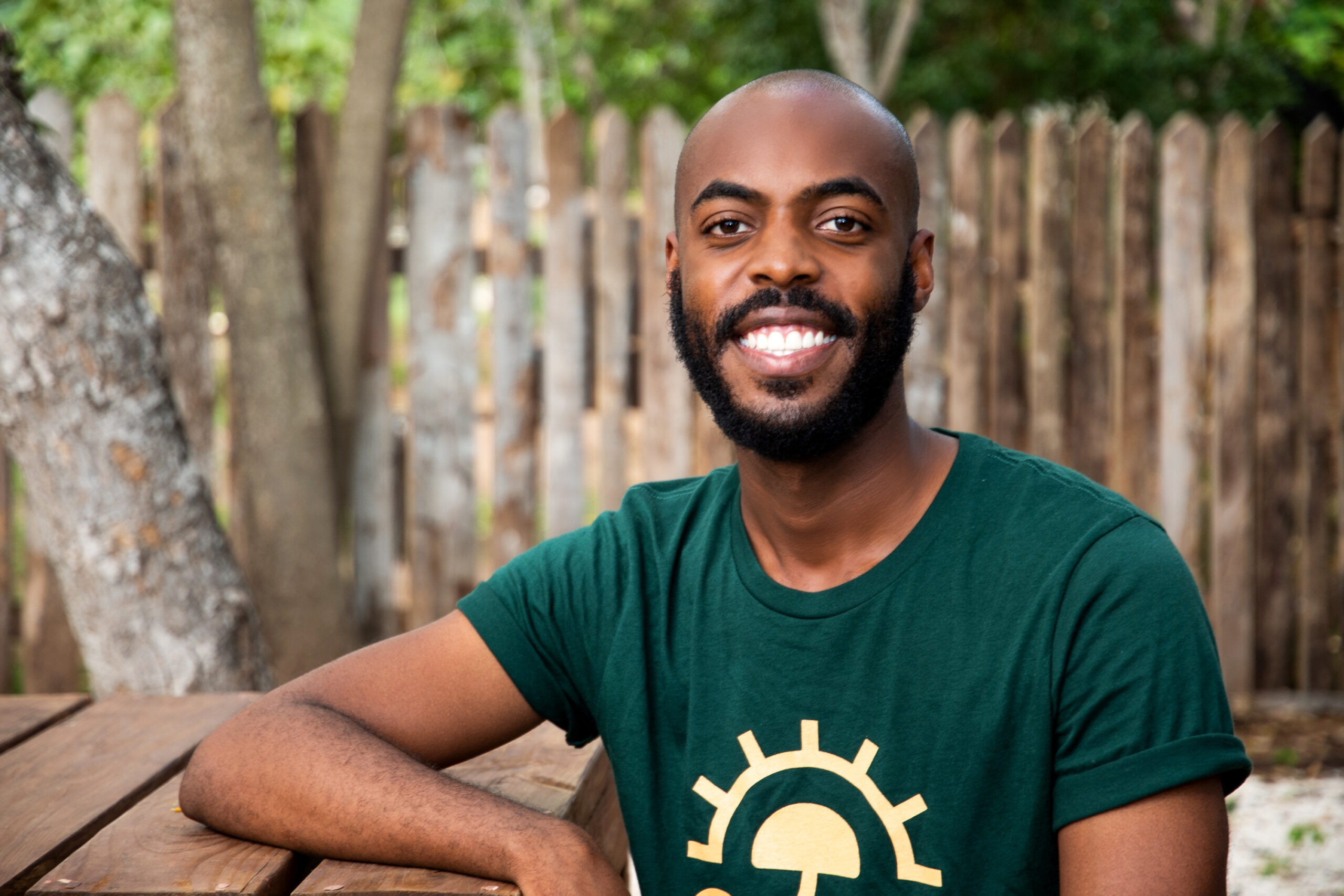 Chris Nesbeth Lead Therapist & Facilitator, MSc
Chris holds a Bachelor's of Science in Psychology and is on track to complete his Master's of Science degree in Clinical Psychology at the University of the West Indies in the summer of 2022. His approach to psychotherapy is rooted in the ideology of working collaboratively with clients in setting goals and making appreciable steps to achieving them in each session.
He routinely seeks out opportunities to increase his breadth and depth of knowledge in both classical and contemporary techniques and strategies of therapy in the service of tailoring his treatment to the unique needs and preferences of each client. His interests lie specifically in trauma-informed interventions for those having issues with processing past experiences that continue to cause them distress.
When not facilitating retreats at MycoMeditations, Chris conducts psychological assessments and offers psychotherapy at a group practice in Kingston, Jamaica. He also enjoys playing musical instruments, working out, reading, playing chess, playing video games and raising his terrier-mixed puppy.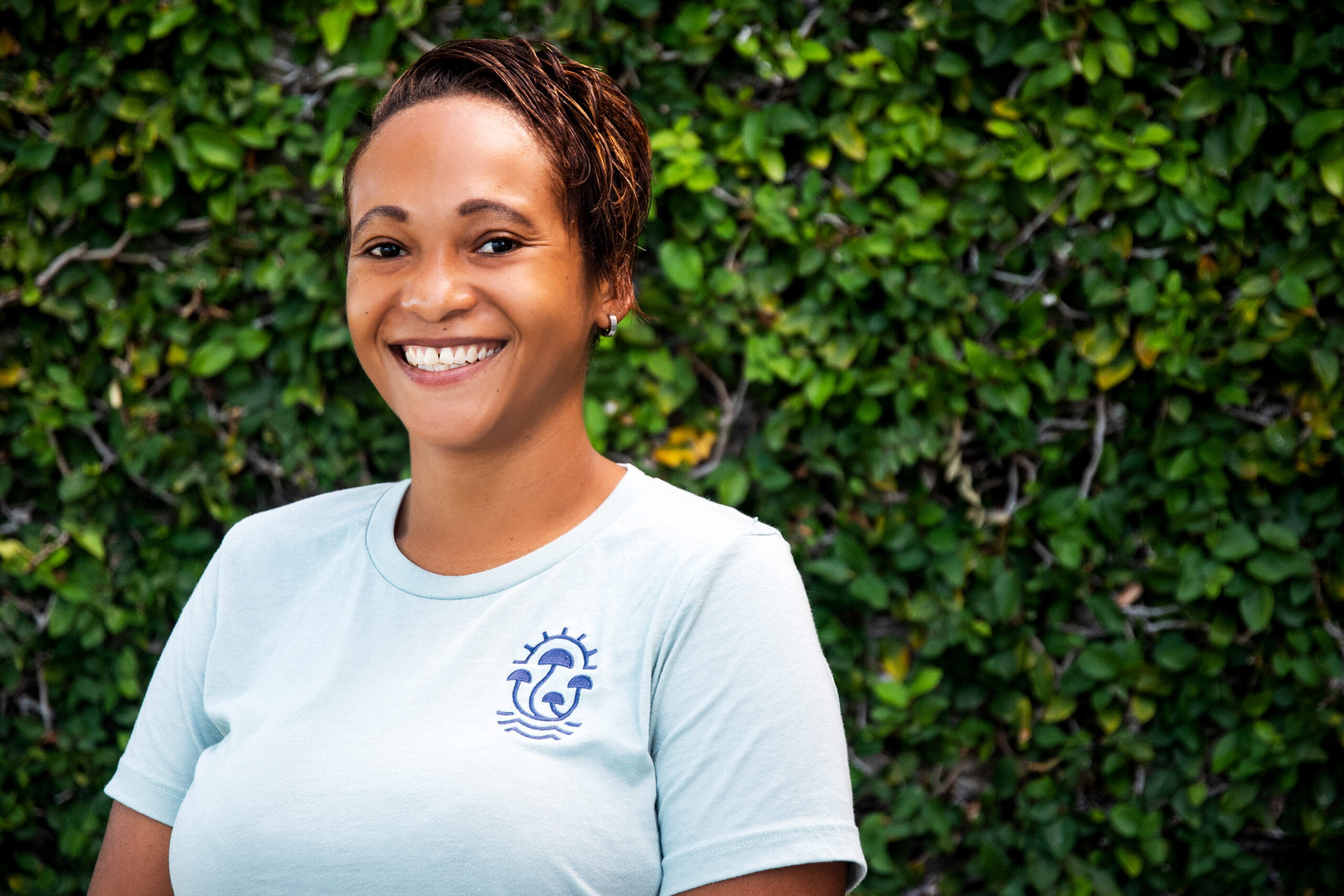 Shanika Sancroft Operations Manager
Shanika, a Treasure Beach local, is a trained social worker and a former employee of the Ministry of Labor and Social Security in Jamaica. Shanika worked closely with the most vulnerable Jamaican populations, where she provided assessments, counseling and helped families cope with the challenges of living in a developing country.
Shanika also served as the Administrative Assistant at the Treasure Beach Destination Management Organization (DMO) a non-profit organization aiming to support the Treasure Beach community through the development of a sustainable and unique brand of 'Community Tourism". Through her training and passion for communal and personal wellness, Shanika is a cornerstone in our local outreach efforts in Treasure Beach and all of Jamaica.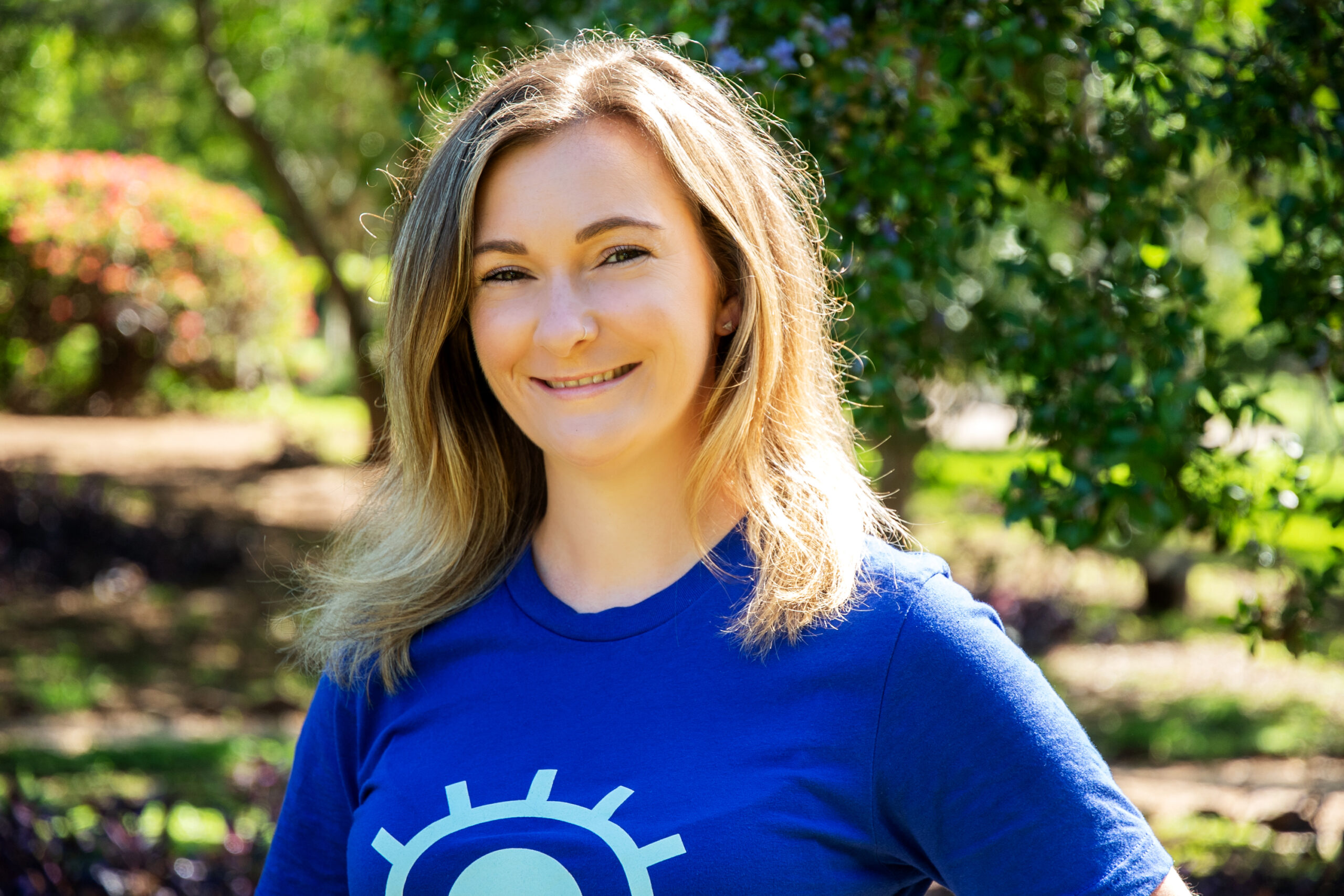 Beccy Newman Operations Manager
Born and raised in the United Kingdom, Beccy first joined MycoMeditations in 2019 as a facilitator. She was blown away to see the medicine in action and the positive effect it has on the lives of our guests.
After 2 years, she returned to work on our operations team. Beccy has many years of experience in hospitality and event planning and uses both her excellent logistics skills and naturally compassionate personality to give our guests the most comfortable and relaxing stay possible.
In addition to her work on the island with MycoMeditations, Beccy helps run a local charity called Likkle Swimmers, which teaches swimming lessons to members of our community of all ages free of charge.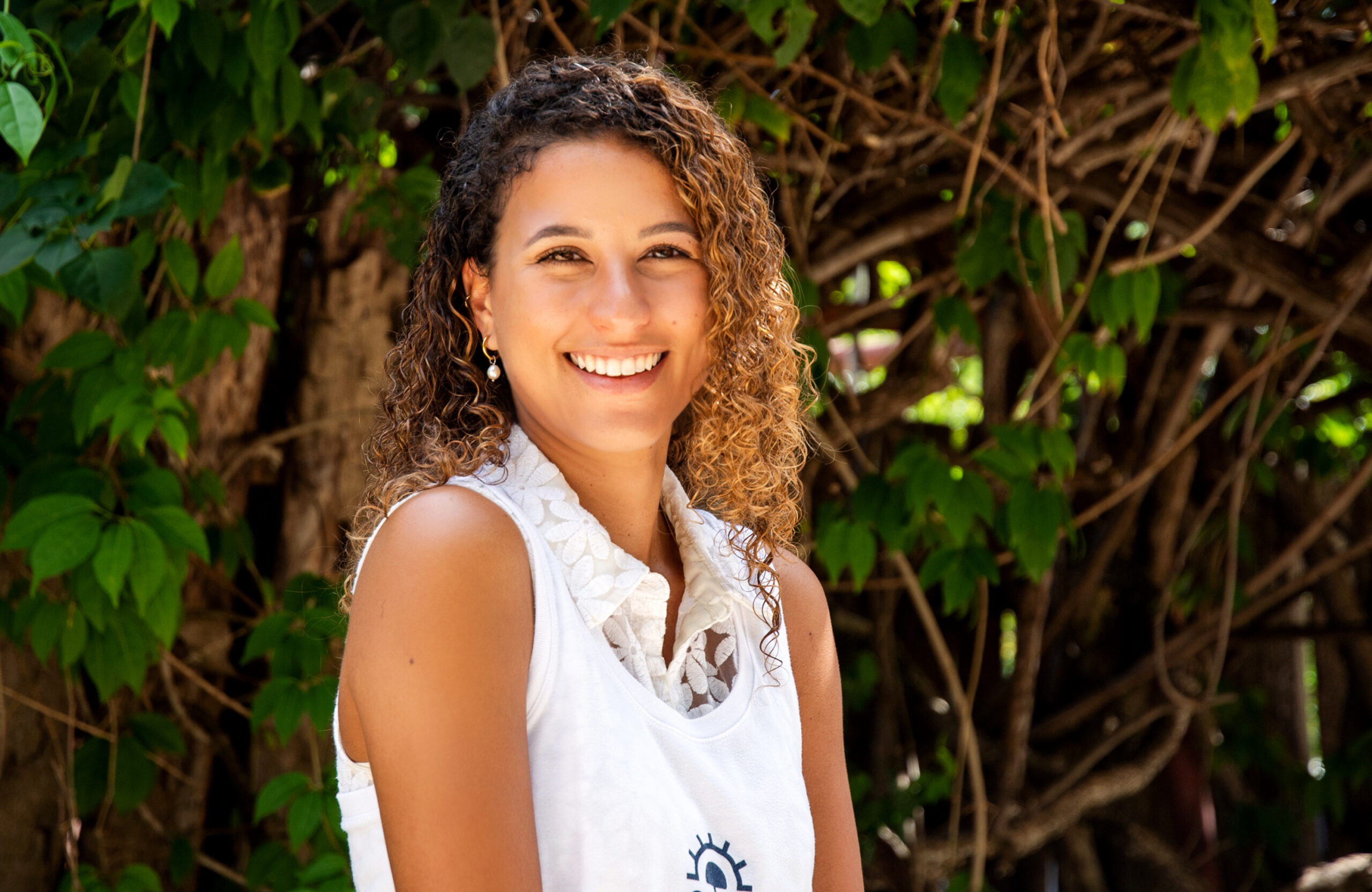 Tara Armour Therapist & Facilitator, MSc
Tara is an Associate Psychologist and Psychosocial Advisor based in Kingston, Jamaica. After receiving a Bachelor's of Science in Psychology in the U.S. and a Master's of Science in Forensic Mental Health in the U.K., Tara decided to return to the Caribbean to pursue a Master's of Science in Clinical Psychology at the University of the West Indies in Jamaica. Her competence comes from her lived experience as much as her education, as it has always been important for her therapeutic practice to be holistic and culturally sensitive.
Drawing from the modalities of Cognitive Behavioral Therapy, Somatic Therapy, Trauma-informed Therapy and other theoretical principles, Tara refines her treatment to the needs of each individual. She recognizes that every person has unique life experiences and stressors at the root of their distress, which also provide the opportunity for deeper insight, strength and resilience.
When not working with MycoMeditations, Tara practices individual therapy out of a private practice in Kingston. She has also provided Psycho-Social advising to not-for-profit organizations both regionally and internationally, and is passionate about sharing her insight in a variety of contexts. Tara also enjoys spending down time with her pets, practicing yoga, and traveling the world to explore new cultures and cuisine.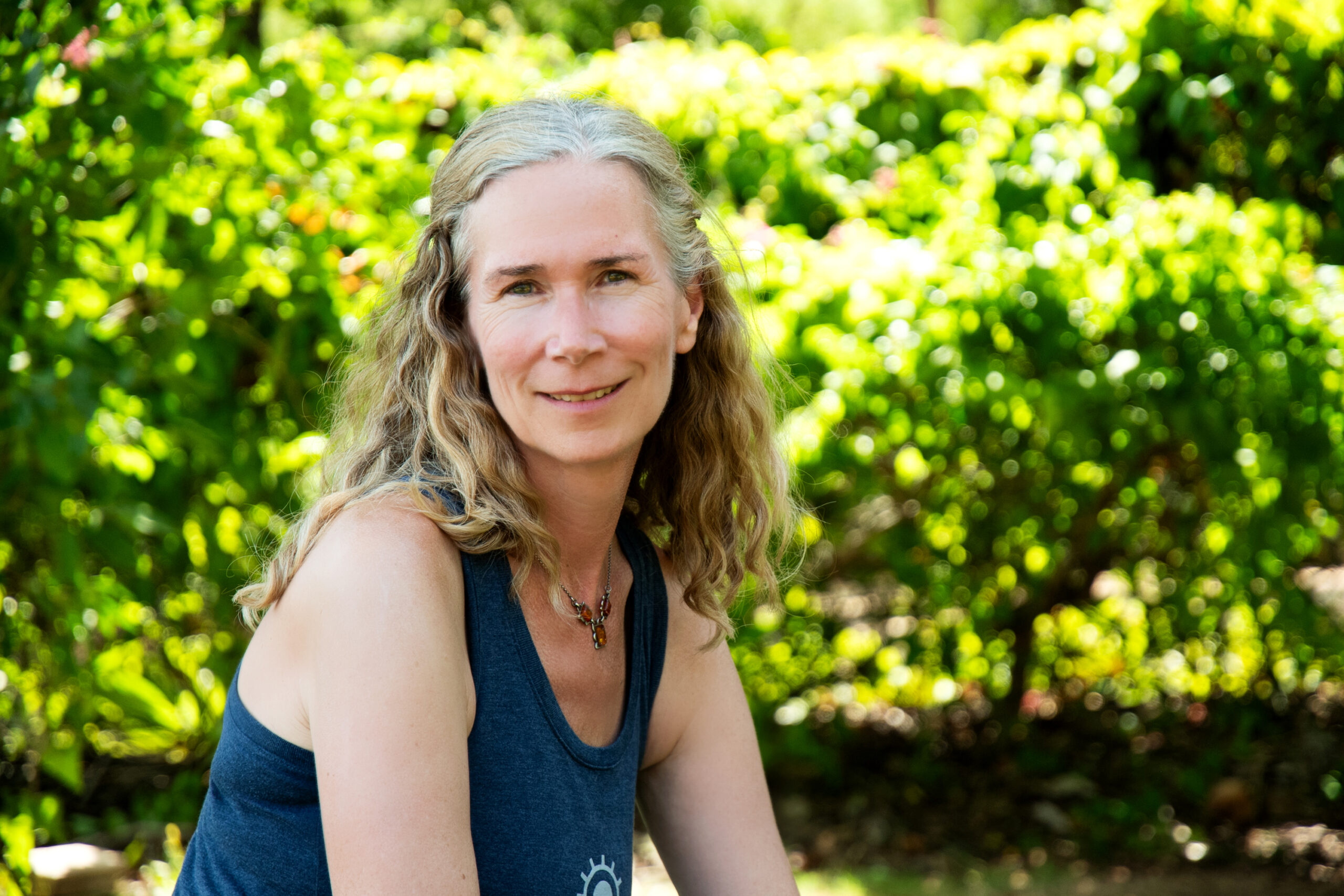 Bonney Elliot Therapist & Facilitator, M.Ed, RP, NP, SEP, CCC-S
Bonney is passionate about helping people tap into their innate capacity for healing to be able to move from feeling stuck to living fully.
She is a registered psychotherapist, somatic experiencing practitioner, and nurse practitioner who has worked in a variety of hospital and community health settings. She has led a private counselling practice since 2008 and facilitated numerous groups and workshops.
Bonney has an integrative, experiential approach, incorporating modalities of Somatic, Narrative, and Emotion-focused Therapies, Family Systems, EMDR, Brain spotting, Mindfulness, and Sand Tray Therapy. Psychedelic-Assisted Psychotherapy interweaves her long held fascination with plant medicine, non-ordinary states of consciousness, and depth psychology. She has extensive experience working with those impacted by life-limiting illness, loss, and recovering from personal and intergenerational trauma.
In both her work and personal growth and wellness, Bonney draws upon deep connections with nature,
supportive communities, mind-body approaches, the expressive arts, and the healing properties of
laughter and play. She has a gentle, grounded presence and a wicked sense of humour.
Bonney enjoys yoga, dancing, and the occasional game of Scrabble.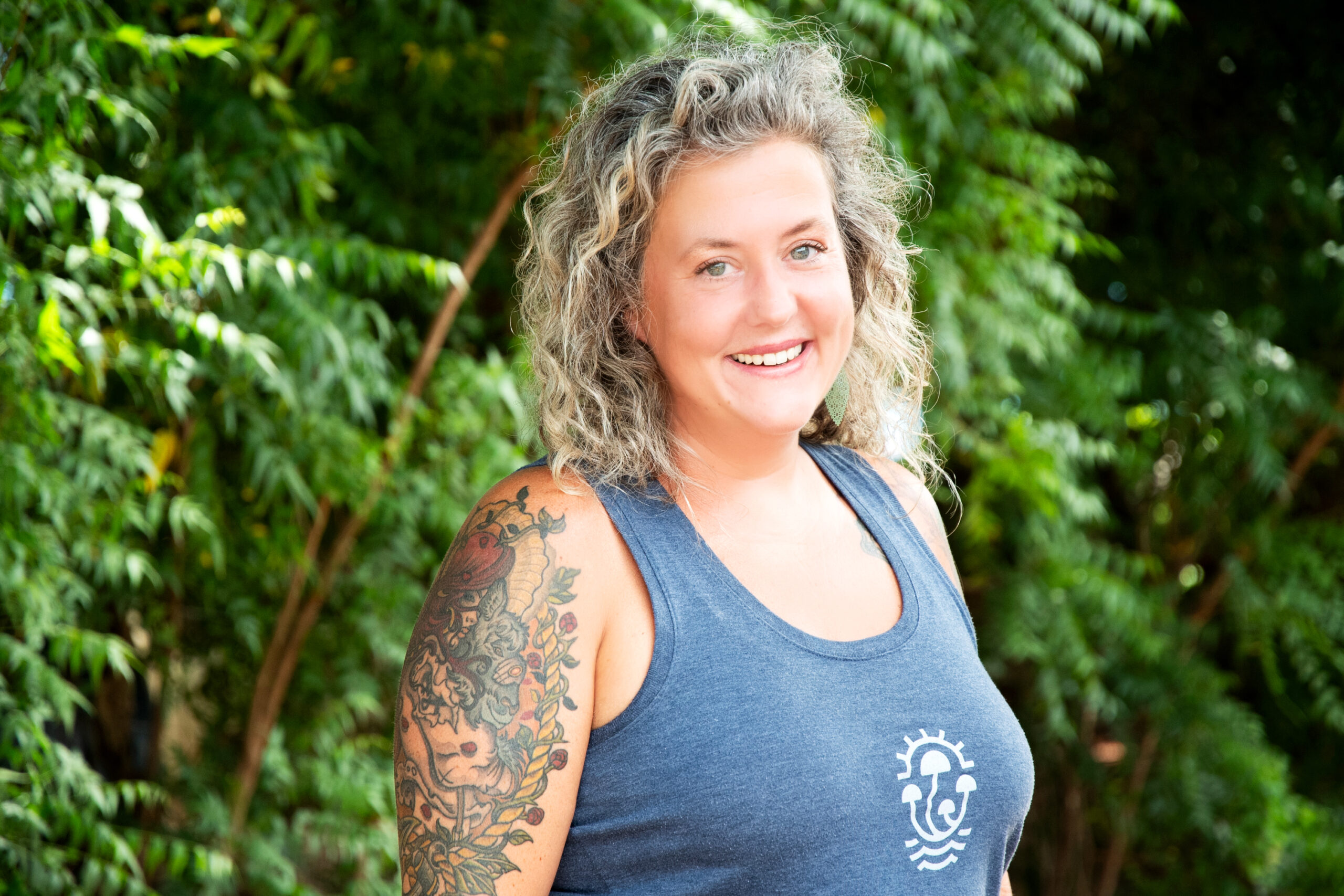 Sadie Watts Therapist & Facilitator, MSW, LICSW, CHt
Sadie completed her master's in social work and certification in trauma informed care in 2006 from Denver University. Since then, she has worked in a variety of settings, including a residential horse ranch for teens, a private hospital, and two Minnesota state prisons. Her experience and training as a therapist draw upon mindfulness, motivational interviewing, internal family systems and hypnotherapy.
In 2020, Sadie became certified as a hypnotherapist by the National Guild of Hypnosis. Working alongside clients in altered states of consciousness led to more interest and personal exploration in the field of psychedelics. Sadie has journeyed with a variety of plant medicines, including couples work with ayahuasca. Sadie's life; professionally, personally, and spiritually has improved through work with psychedelics and hypnosis.
Sadie believes that when a person can bypass some part of their conscious mind through altered states, such as with psilocybin, it can allow greater access to subconscious memories, emotions, and experiences.
Sadie's presence in the psychedelic space has been described by our guests as calming and nurturing. She has a deep regard for the trust that is built and is always fostering a safe place for guests to do very meaningful work. Sadie's favorite part of her clinical work has always been group therapy, so she brings a great deal of experience to the group integration process here at Myco.
Sadie is the mother to two teens and is married to her husband Dan, who has a private psychiatric practice in their hometown of Northfield, Minnesota. As a family, they enjoy traveling, theater, live music, sports, and good food.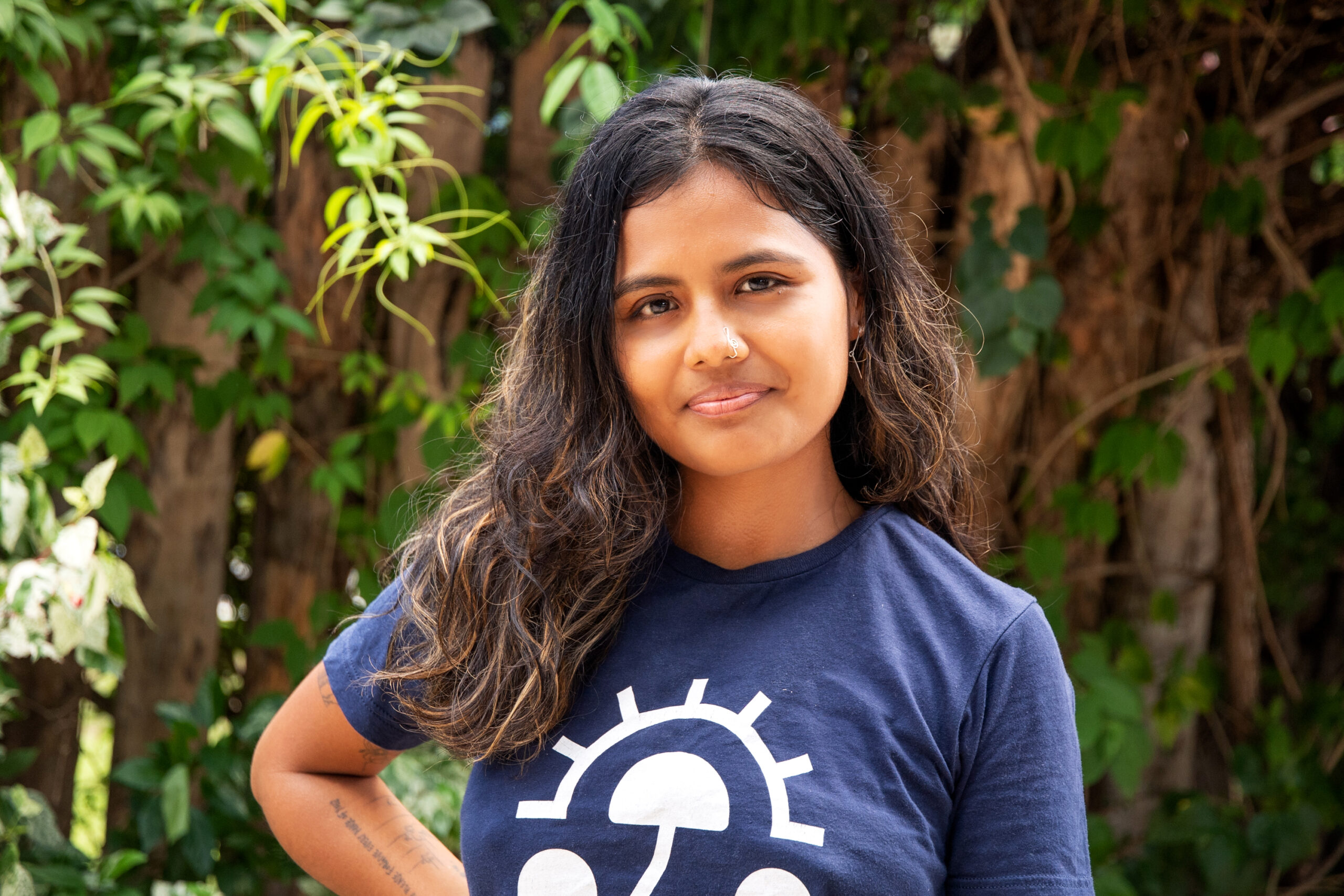 Shelly Uh Therapist & Facilitator, MSc
Shelly is a Master's of Clinical Psychology candidate and holds a Bachelor's of Science in Psychology and Sociology from the University of the West Indies, Cave Hill. She left her home country, Belize, in 2016 to pursue further education and training with the goal of going back home to help develop the mental health system. As a result, she continuously seeks out opportunities to learn and train in contemporary healing modalities.
Shelly joined the MycoMeditations team in 2022 as a facilitator, and her calm and compassionate nature has been an invaluable addition to the team ever since. While working with psilocybin mushrooms has allowed her to witness considerable transformations in guests' long-held patterns of thinking and being. Shelly is honored to be working with psychedelic mushrooms and aims to work with other plant medicines in the near future.
Shelly also works as a therapist in Kingston, Jamaica and treats clients who are experiencing anxiety, depression, suicidal behaviors, and childhood trauma. Shelly works from a collaborative, strengths-based approach and brings in her humor and authenticity in the therapy process.
Shelly enjoys practicing yoga, running, cooking Spanish food, and exploring the island.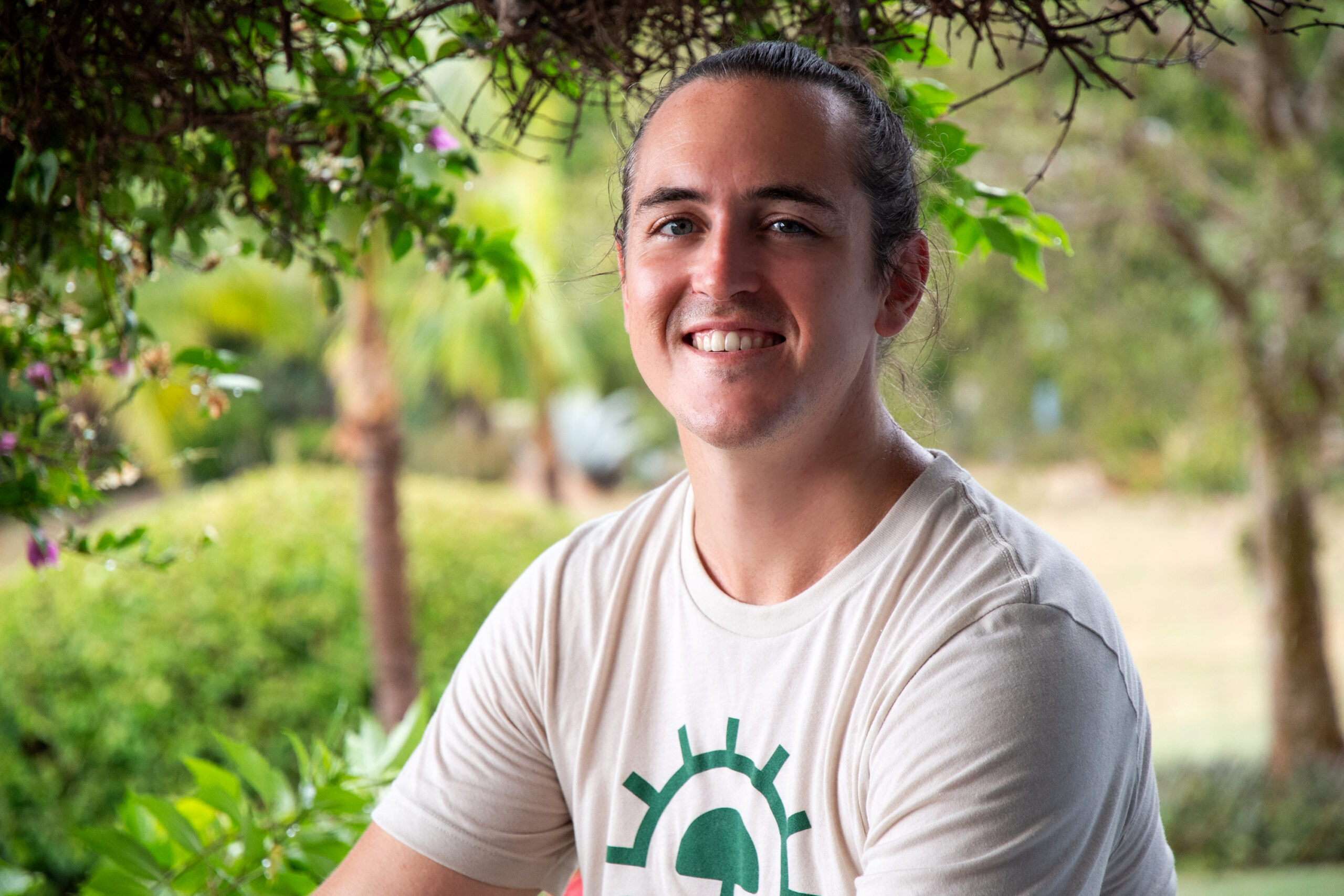 James Kalupson Therapist & Facilitator, MA, AMFT, APCC
James holds a Bachelor of Science degree in Engineering Science and Mechanics from Penn State University and earned a Master of Arts degree in Counseling & Depth Psychology from Pacifica Graduate Institute. His master's thesis, titled Symphonies of Consciousness, explored Jungian depth psychology as a means to better understand the role of music in psychedelic-assisted therapy.
James' path to becoming a therapist and psychedelic facilitator was borne out of recreational psychedelic use while attending music festivals in his early twenties. James experienced a profound expansion of self-awareness and a deep yearning to understand not just his own experiences with psychedelics, but the nature of human transformation itself. Amidst a newfound fascination with the intersection of psychology and spirituality, James also became alert to the powerful ways in which music can influence the psyche in non-ordinary states of consciousness.
James' approach to therapy is rooted in his conviction that psychedelics serve to catalyze pre-existing capacities for healing. His style emphasizes a non-directive, person-centered approach which strives to balance active listening and empathetic attunement with the skillful application of trauma-informed intervention.
When he is not working on retreat or seeing therapy clients in private practice, he can be found reading, writing, DJing, or cuddling with Lolo.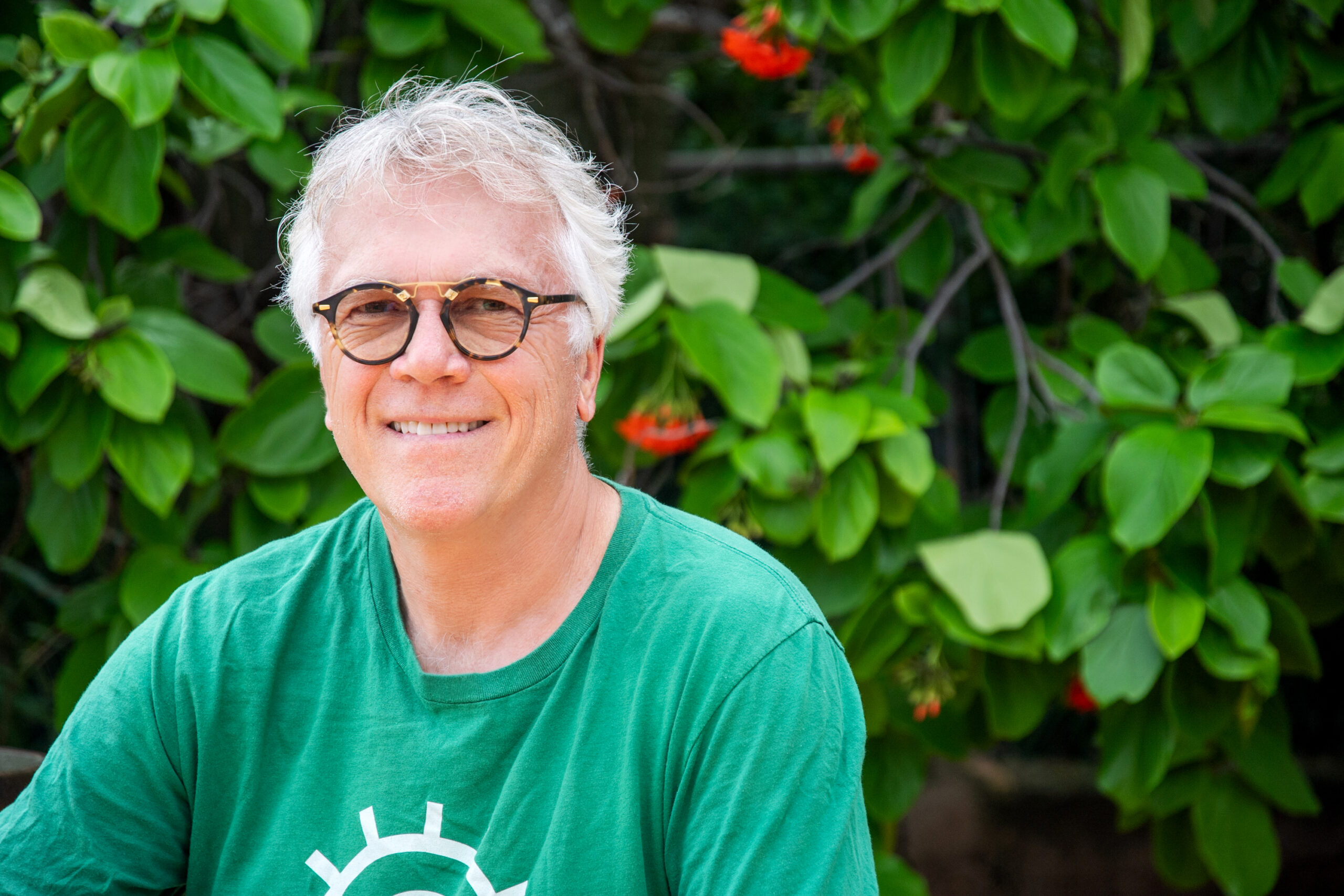 Dr. Gordon Reid Therapist & Facilitator, PhD
Dr. Reid has been in private practice as a Registered Psychologist for more than 30 years.  He has primarily worked with individuals suffering with depression, stress, anxiety, and chronic PTSD and with couples struggling in their relationships. Gordon is a deeply curious explorer of the human experience, continually seeking answers to fundamental questions such as "Who am I"? and "What am I doing here"?  This inquiry has been dedicated to identifying and understanding the many sources of human suffering and clarifying the particular pathways to freedom and growth which need to be tailored to suit the specific requirements of each unique individual.
Gordon has been exploring the therapeutic value of numerous forms of psychedelics for many years and has extended his unique methods of exploring ordinary states of consciousness into non-ordinary states of consciousness, especially those which can arise with the skillful use of psychedelics.  His work with MycoMeditations has provided him with numerous valuable opportunities to gain hands-on experience with a wide variety of people hoping to find answers to their own questions of life and living.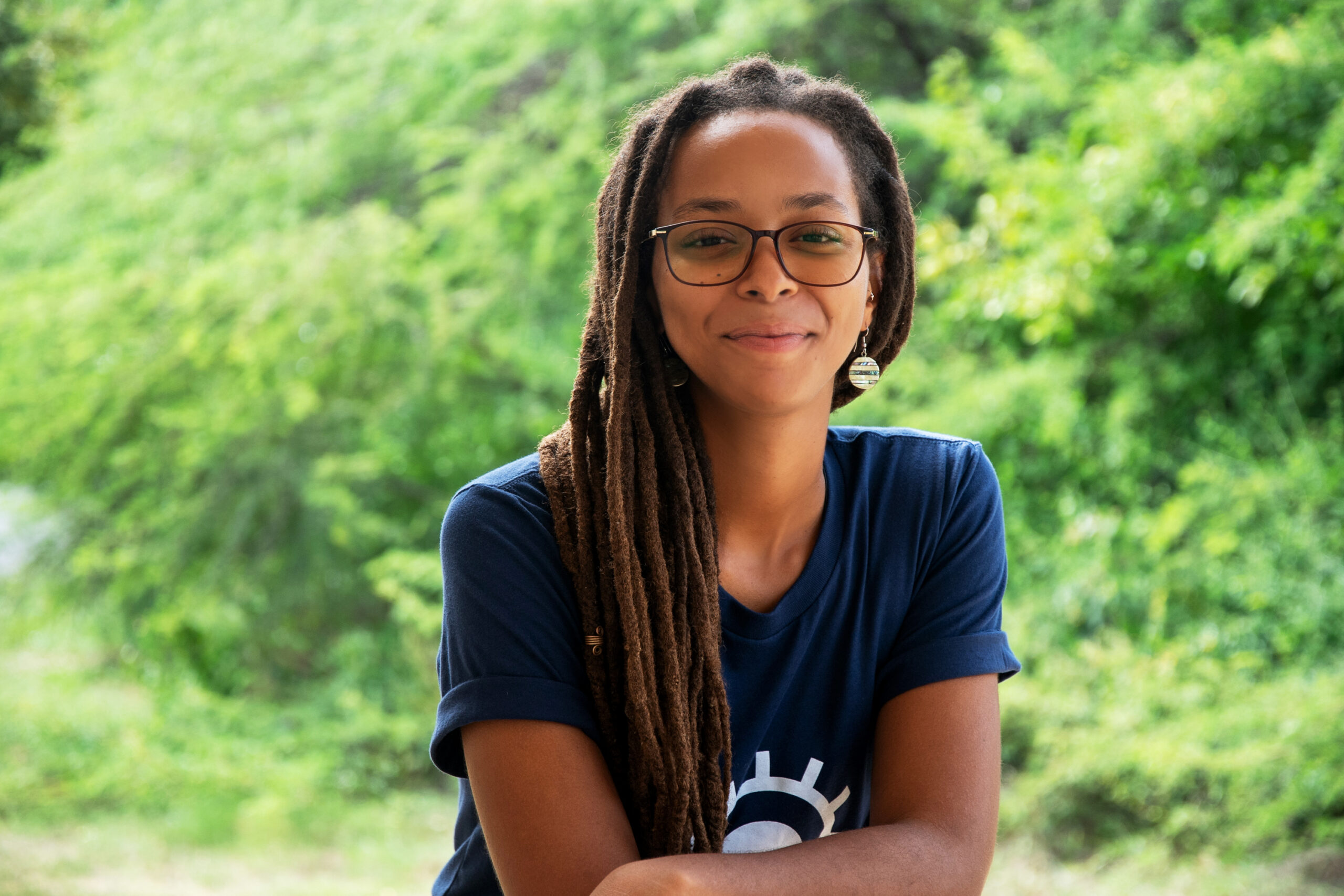 Adaeze Greenidge Therapist & Facilitator, MSc
With a background in Gender and Development Studies and Clinical Psychology, Adaeze's studies have focused on aspects of liberation psychology, political ecology, environmental justice, gender justice, and critical development studies.
As a nature lover, Adaeze values and appreciates the interaction between humanity and the natural environment. She believes that this relationship is not only one of healing and restoration, but also one that is integral for understanding the greater interconnectedness that exists between human beings and the earth.
At MycoMeditations, she leans into her intuitive judgement and places significant trust in the medicine and her teammates while working with our guests on retreat. Adaeze loves spending time outside, eating Julie mangoes, listening to music, and meeting new people.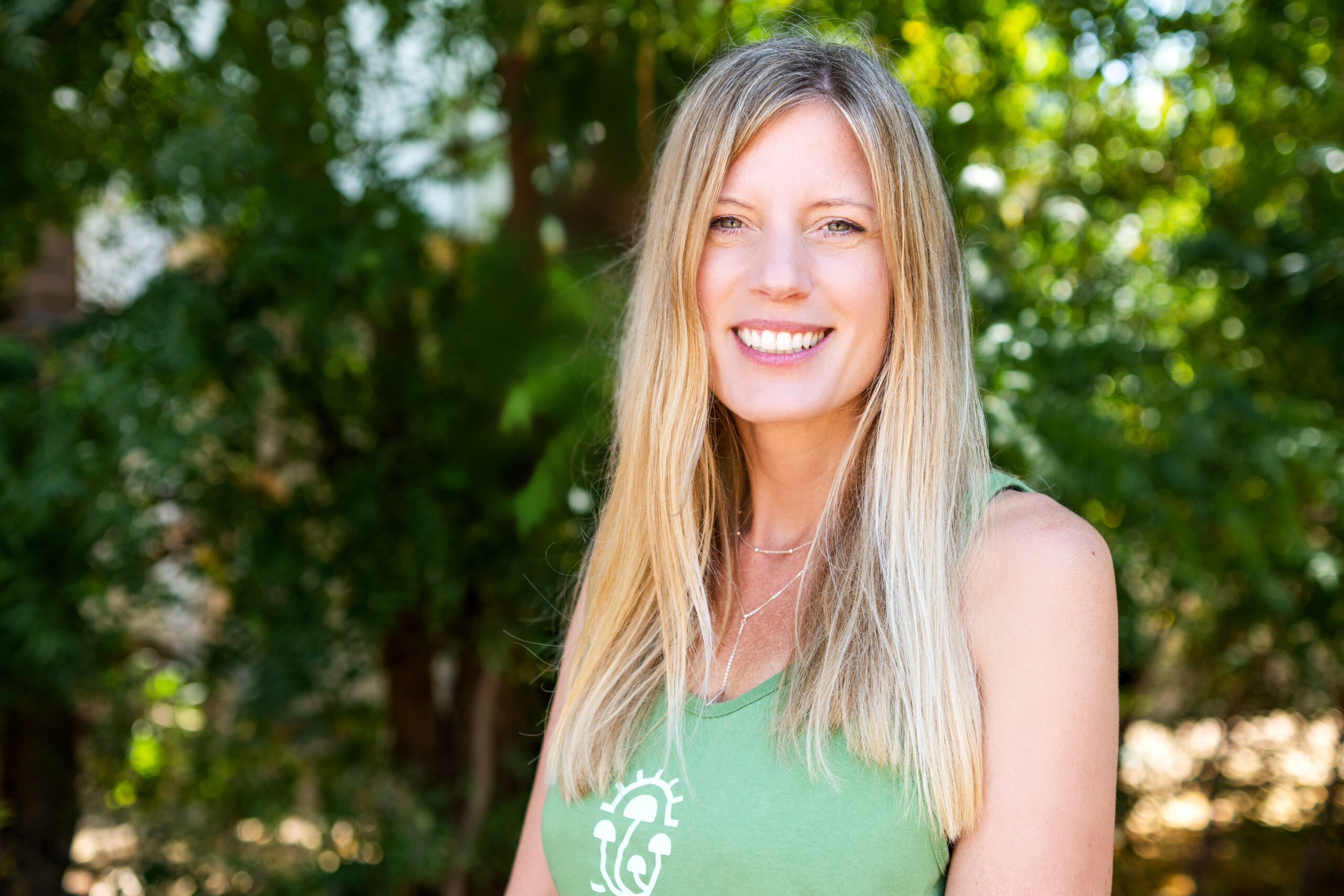 Fardijah Treacher-Morley Therapist & Facilitator, MA, MSc.
Fardijah is an Integrative Art Psychotherapist with over 20 years' experience in the therapeutic field. She is experienced in several areas, including addiction, domestic violence and trauma. She has also been part of a team that developed 3 OFSTED Outstanding schools, leading on the therapeutic intervention.
Fardijah holds a certificate in Psychedelic-Assisted Therapies and Research from The California Institute of Integral Studies (CIIS) which includes the MAPS MDMA Therapy Training. Her interest in psychedelics arose from her own transformative experience in 2017 where she was invited to take part in an ayahuasca ceremony in the Amazon jungle in Brazil. This experience sparked her passion for bringing these sacred medicines into her own therapeutic practice.
As well as being passionate about the role that psychedelic therapy has in treating mental health difficulties, Fardijah has a special interest in the environment and its role within a therapeutic context and is also a qualified Environmental Arts Therapist.
Over the last few years Fardijah has spent time as a volunteer guide at a psilocybin retreat center in the Netherlands and is a consultant for the practitioner training program.
Fardijah is registered with the Health and Care Professions Council in the UK and holds a master's in Medical Anthropology, Psychoanalytical and Observational Studies, and Integrative Arts Psychotherapy.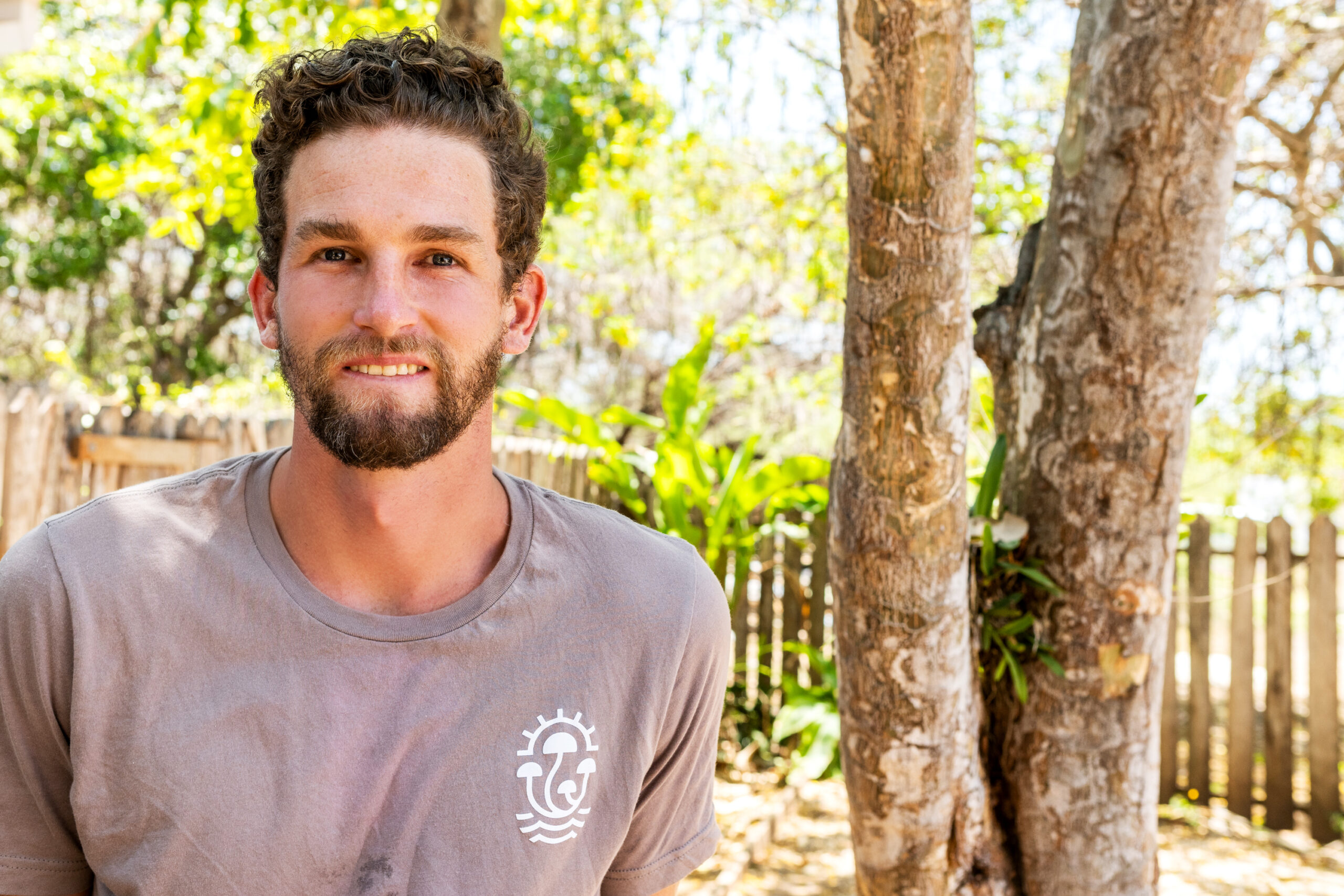 Mark Delaney Facilitator
Mark began working with MycoMeditations in 2022, and is a certified yoga and meditation instructor.
As a promising athlete in his early adulthood in Ireland, Mark turned toward yoga to heal his body from injury. This practice taught him the power of the mind-body connection and led him into learning about Eastern spiritual practices. As his body began to heal, he also noticed a strong improvement in his psychological health. During this time, he began to recognize the power of using expanded states on consciousness as an incredibly potent avenue for personal healing.
Over the course of his journey, Mark spent several years in Latin America learning from indigenous cultures. He gained knowledge on the ancient use of psychedelic medicines during the time he spent with the Mexican Huichol, Native American and Amazonian Shipibo people. Mark has completed training in various forms of somatic-based psychotherapies, which he sees as invaluable to the integration process. More broadly, his theoretical understanding of the psyche is largely influenced by the works of Carl Jung and Stanislav Grof.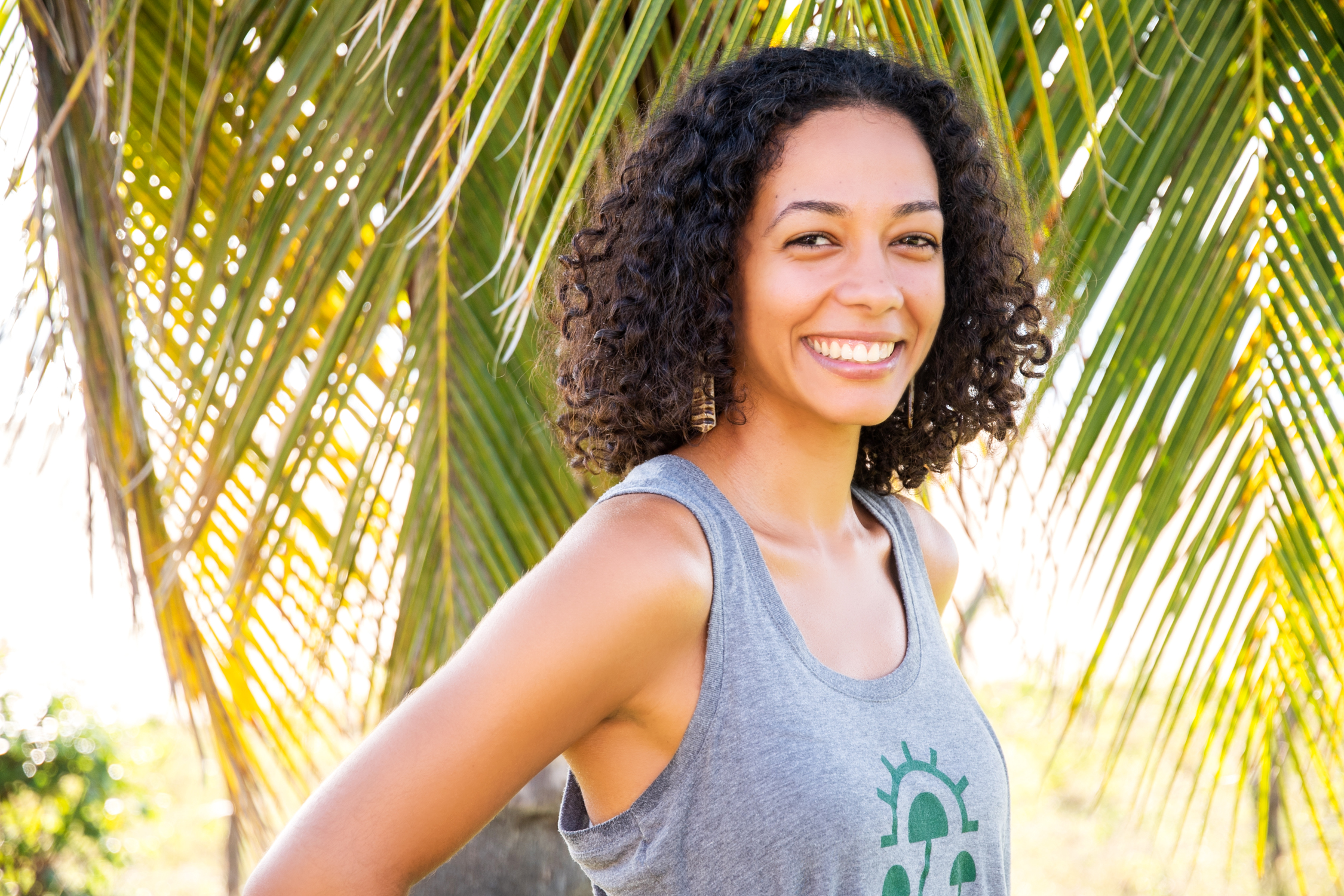 Heba El Zoheery Therapist & Facilitator, MEd
Heba holds a Masters Degree of Education in School Counseling and a Bachelor's Degree of Science in Family Science. In addition to earning her two degrees, Heba has trained in Acceptance and Commitment Therapy, focusing on trauma, depression and anxiety, and working with adolescents.
Heba has been with MycoMeditations since April 2021 and has continuously witnessed fundamental shifts in guests' ways of being and thinking patterns. Through her time working with medicinal mushrooms, Heba recognizes the tremendous role that psilocybin continues to play in our evolution and is honored to work with this medicine.
Outside of her time at MycoMeditations, Heba offers counseling services in Kingston, Jamaica. Heba also enjoys riding her bike, growing food, playing with her dogs, and listening to roots music.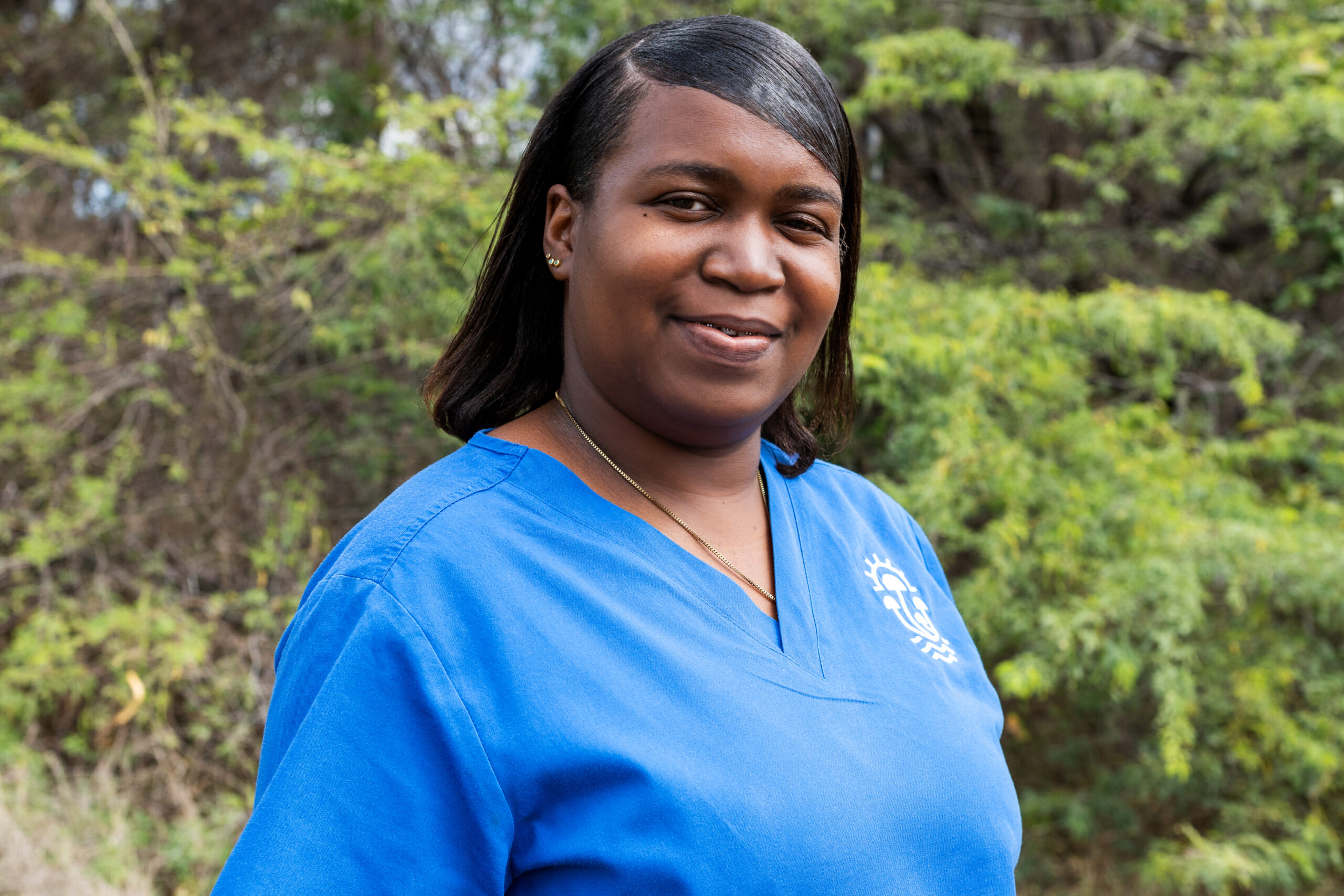 Shanicka Charlton Nurse, LPN
A St. Elizabeth local, Shanicka was born in Jamaica in the parish of St. Mary and is a mother of two beautiful children.
In 2009, Shanicka decided to pursue a career in nursing, and received a City & Guilds Level 2 Specialist Diploma in Licensed Practical Nursing. Shanicka has spent years of service and has a passion for working with elders. Her work in hospitals and with hospice care has led her to a career as a home health care nurse.
Shanicka describes her work at MycoMeditations as a unique journey where she loves meeting our guests and seeing their progress throughout the week. She is hardworking and dependable and a great addition to our team.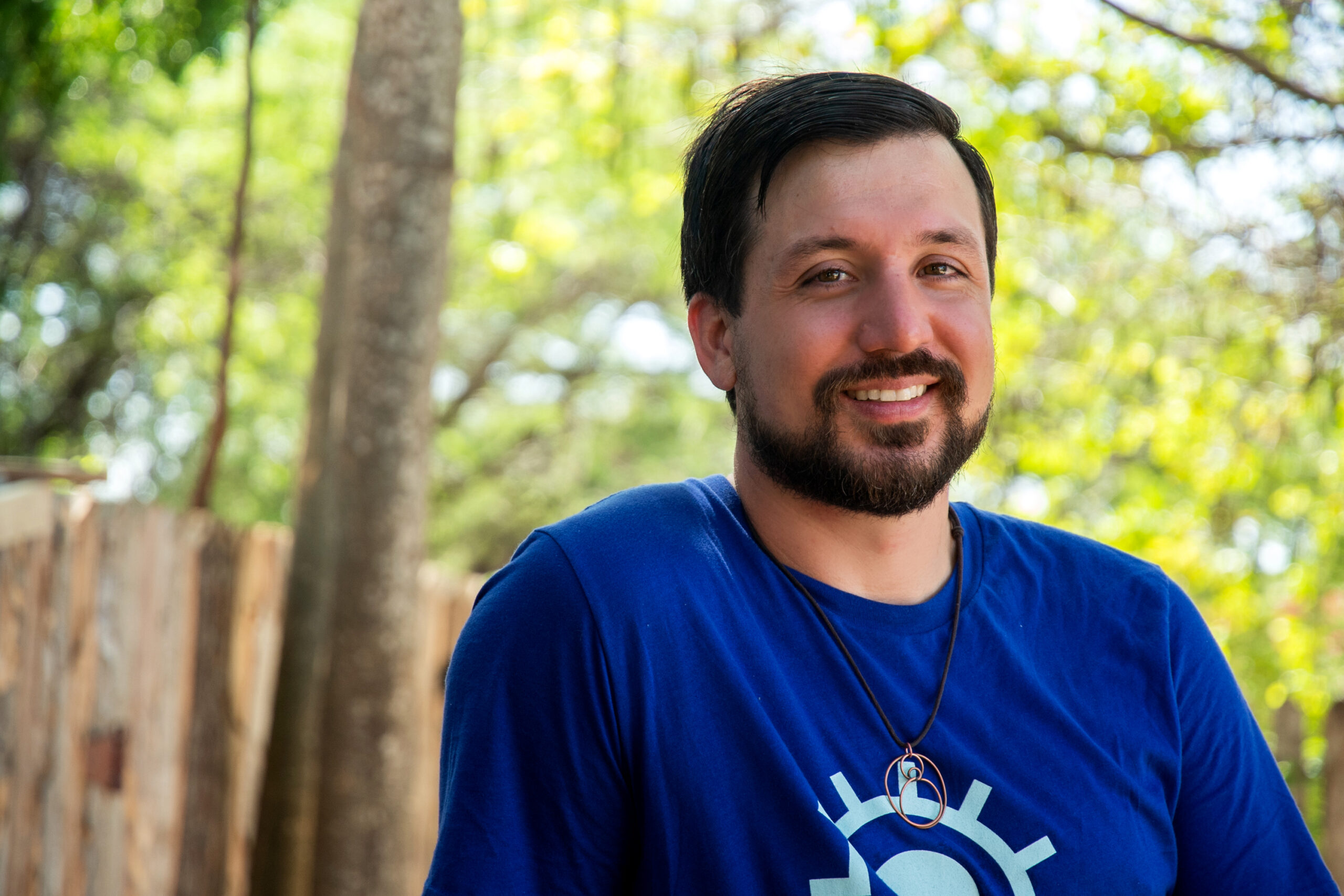 Armand LeComte Facilitator
Armand is a mental health peer support specialist based in Portland, Oregon. He is passionate about helping others step into a more full, conscious, inspired life.
Armand is a United States Marine Corps combat veteran. Having served in Iraq and Afghanistan, he has seen how trauma and life circumstances drastically affect mental health. Having served in an infantry unit that suffered heavily from suicide, Armand experienced the shortcomings of the standard approach to mental health care. His own healing journey radically accelerated after his first encounter with psychedelics.
In addition to his work at MycoMeditations, Armand also works as a psychedelic integration coach for Heroic Hearts Project and is an ambassador of Veterans of War, both of which are non-profits dedicated to helping veterans heal through group plant medicine sessions.
He believes that the quality of our relationships plays a major role in the quality of our lives. It's his mission to practice and teach healthy ways of communicating with and relating to ourselves and each other, thus fostering deeper, more loving, and more authentic relationships.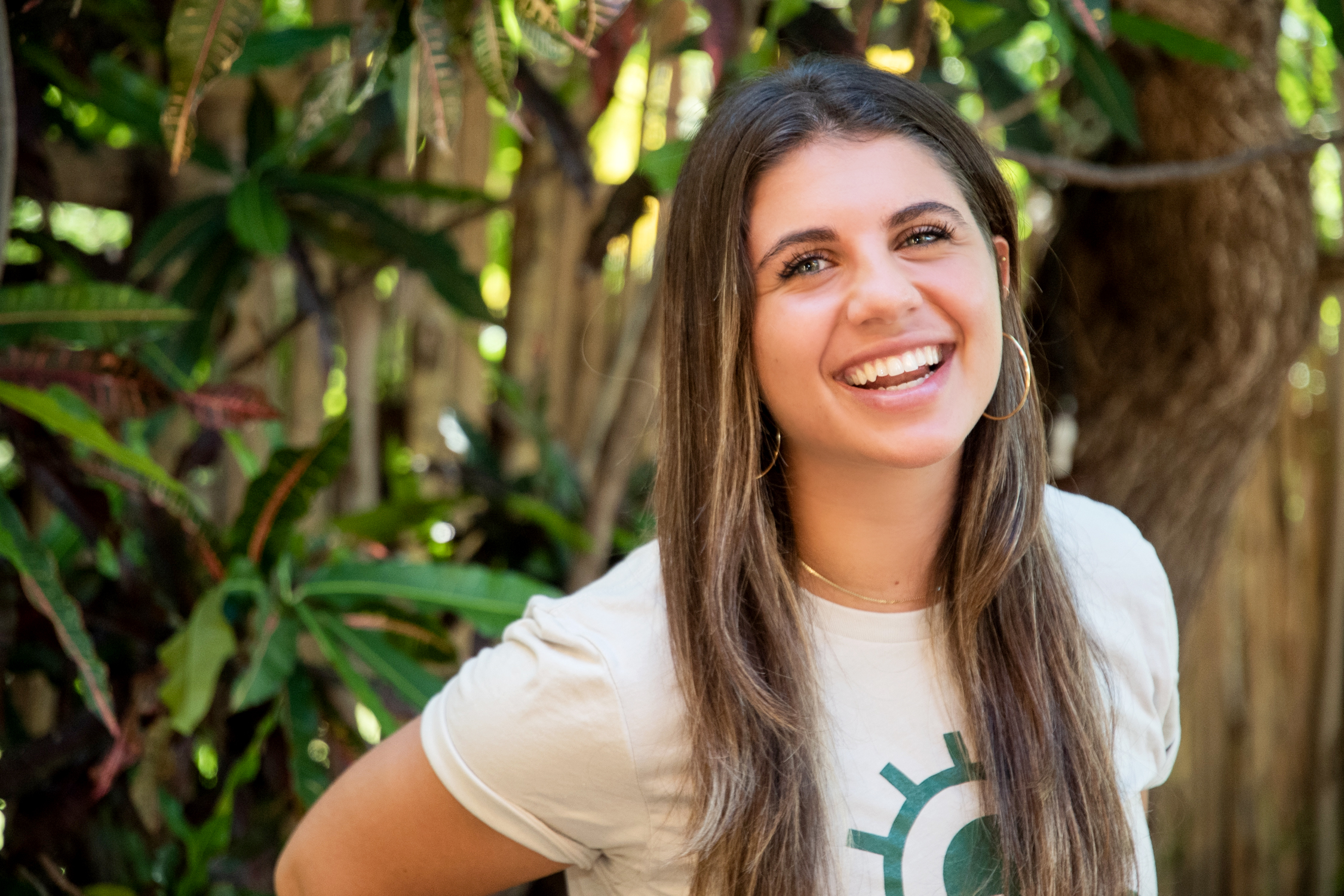 Debbie Sostman Facilitator
Debbie is a holistically trained, and somatic-trauma informed psychedelic facilitator.
Through her clinical experience at Johns Hopkins Psychedelic Research Center, Debbie holds a deep scientific foundation in the field of psychedelic medicine. Working as a professional trip-sitter and integration coach at Psychedelic Passage has led her to facilitating countless experiences across the United States. As the first legal psychedelic facilitation network in the nation, Debbie has been on the budding edge of cultivating highly intentional and personalized healing experiences with psychedelic medicine and trauma therapy. Her work facilitating high-dose psilocybin experiences at MycoMeditations has additionally provided her with an unparalleled experience with plant medicine, as well as a deep gratitude for the power of group therapy.
Trained in various modalities such as somatic trauma therapy, internal family systems, ashtanga yoga and mindfulness meditation, Debbie has gained a multi-disciplinary understanding of trauma, non-ordinary states of consciousness, and collective patterns within the human experience.
Outside of her work with plant medicine, Debbie is both a student and teacher of ashtanga yoga, an avid kundalini and breathwork practitioner, rock climber, hoop dancer, singer, and impassioned world traveler. She loves practicing the Spanish and Hebrew language, making jewelry, cooking plant-based meals, and most of all, laughing with her friends.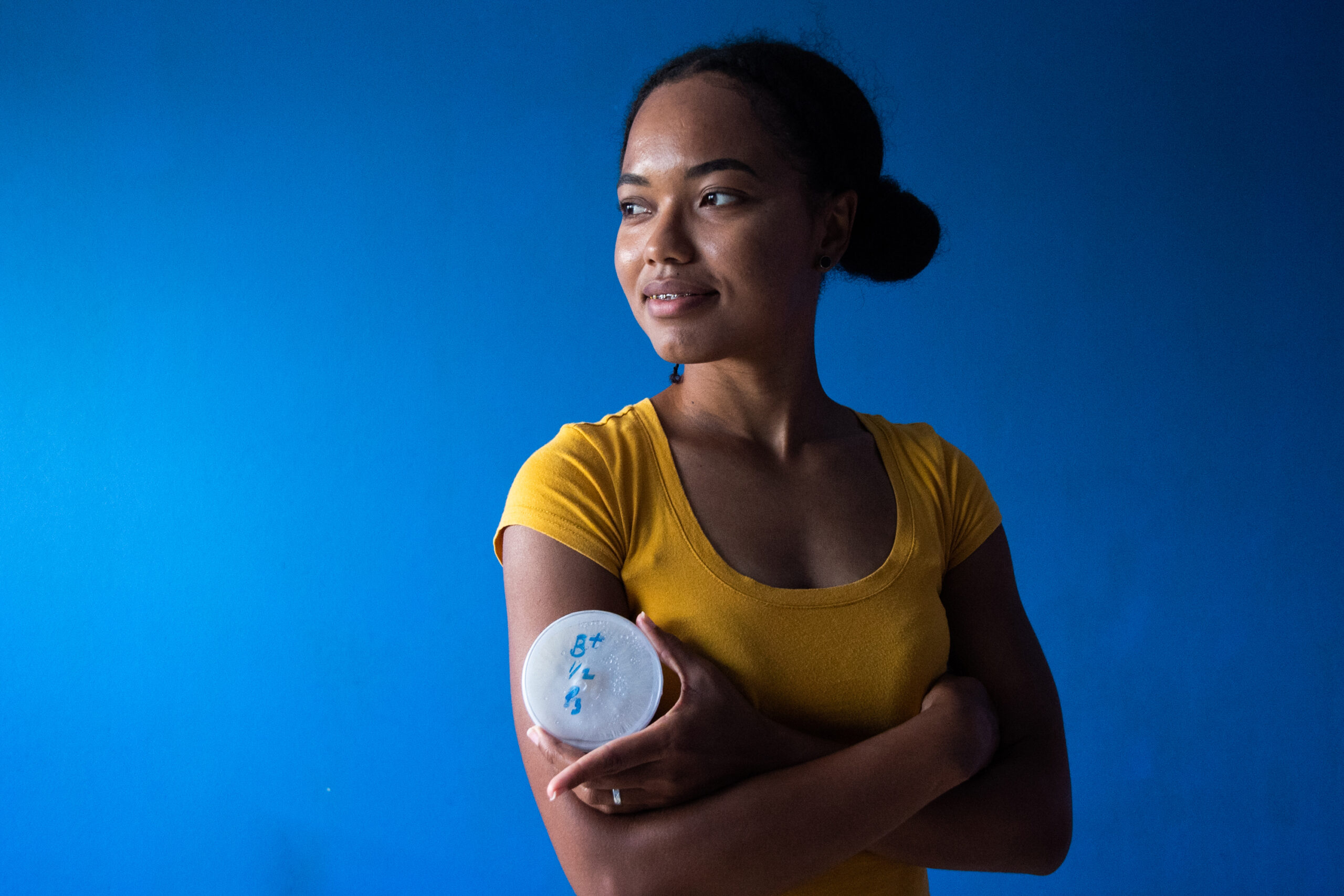 Sidi Genus Head of Cultivation
Sidi is the Lead Cultivator for our sister company, Magnificent Mushrooms, and has been growing psilocybin mushrooms for over 5 years. Born and raised in Treasure Beach, Sidi was awarded an athletic scholarship to attend High School in the United States.  From there, she went on to study nursing and criminology, and received her degree from Spring Hill College in Alabama.
Starting with MycoMeditations as a facilitator, Sidi realized her true passion and transitioned to cultivation full time in 2019.  She has continued to broaden her knowledge and skillset by growing many types of mushrooms, including both psychedelic and gourmet strains.
Her training as a nurse gave her the skills to manage a spawn laboratory, taking on tasks such as sterile tissue culturing, spawn production and species cataloguing and identification.
Sidi's passion for mycology runs deep, and it shows in the quality of the mushrooms used on our retreats.  She shows extreme pride in her work and is passionate about the healing the mushrooms bring to so many people.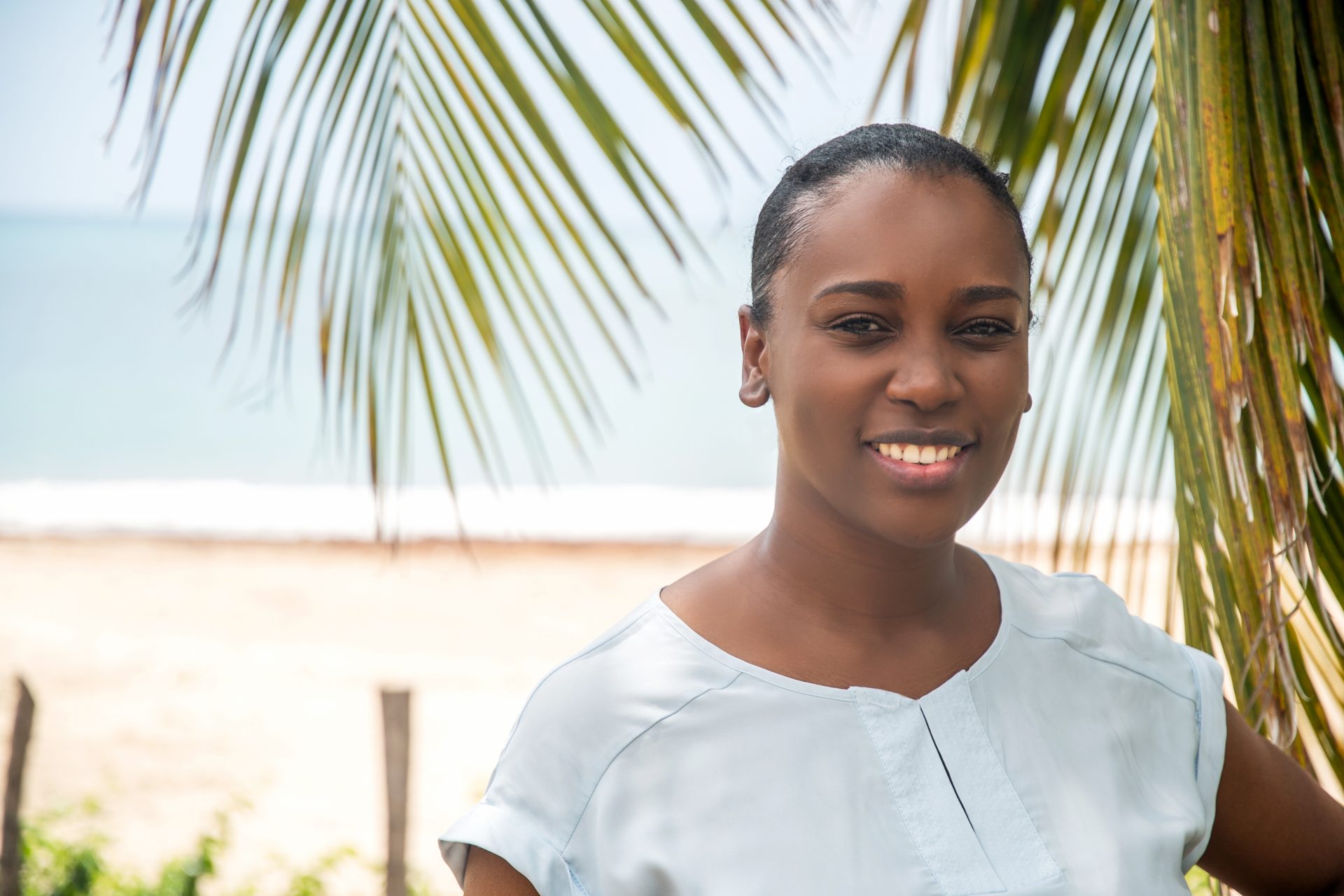 Dr. Janique Baldwin-Miller Psychiatrist
Dr. Baldwin-Miller is a graduate of the University of the West Indies. She earned the Bachelor of Medicine, Bachelor of Surgery (MB,BS) Degree and Doctor of Medicine in Psychiatry in 2011 and 2019 respectively. She has been employed by the Ministry of Health in Jamaica since 2011, which has led her to practice medicine in the primary and secondary care settings all across the island. Her special interests are in emergency psychiatry and psychiatry in the primary care setting.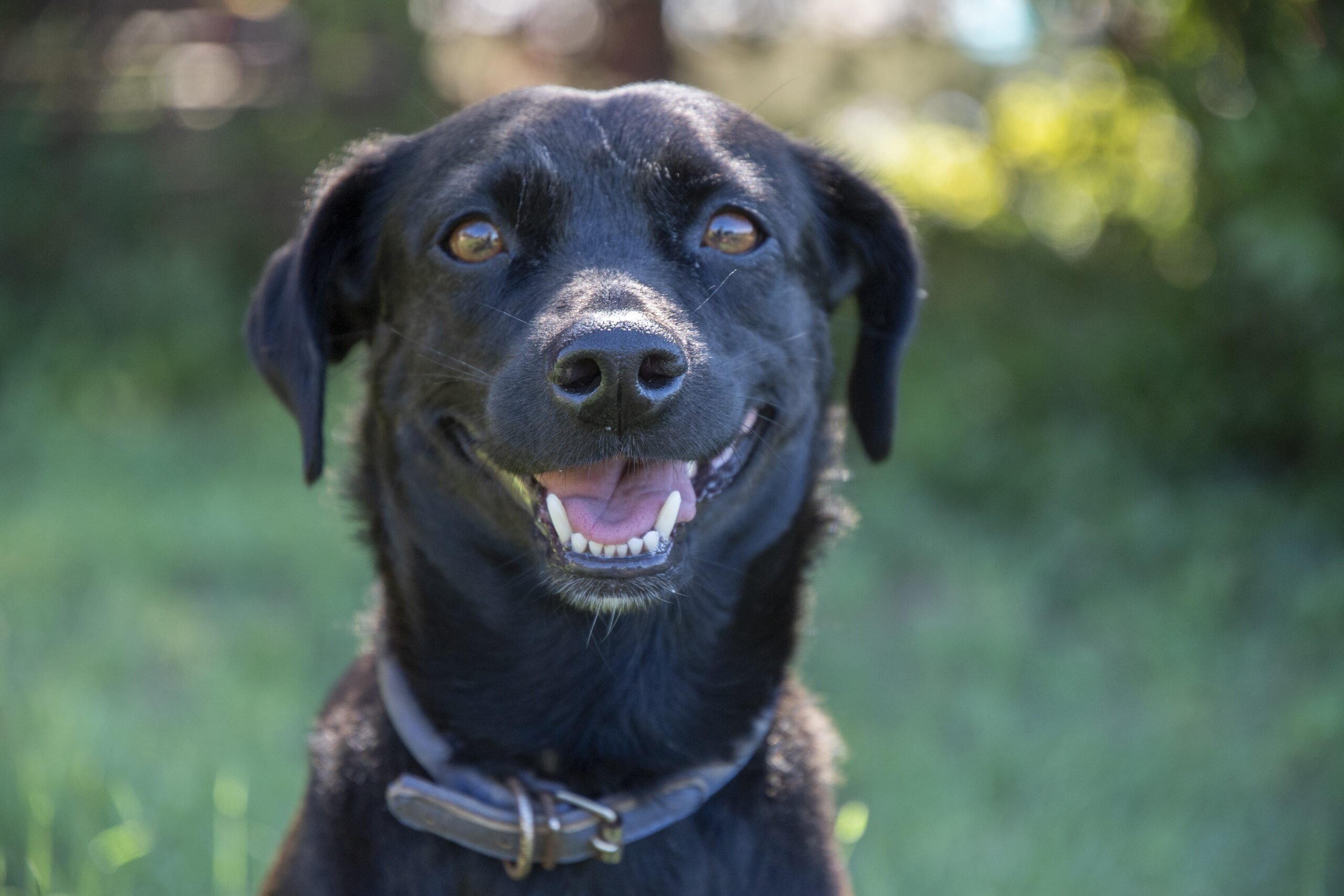 Lolo
The original MycoPet, Lolo has been working retreats since 2019. After following facilitators home during a retreat as a puppy, it became clear to the team that she was here to stay. She works retreats at Blue Marlin, and in her spare time enjoys digging for crabs on the beach and begging for scrambled eggs. A natural empath, Lolo is beloved by our guests for her calm nature and gentle cuddles.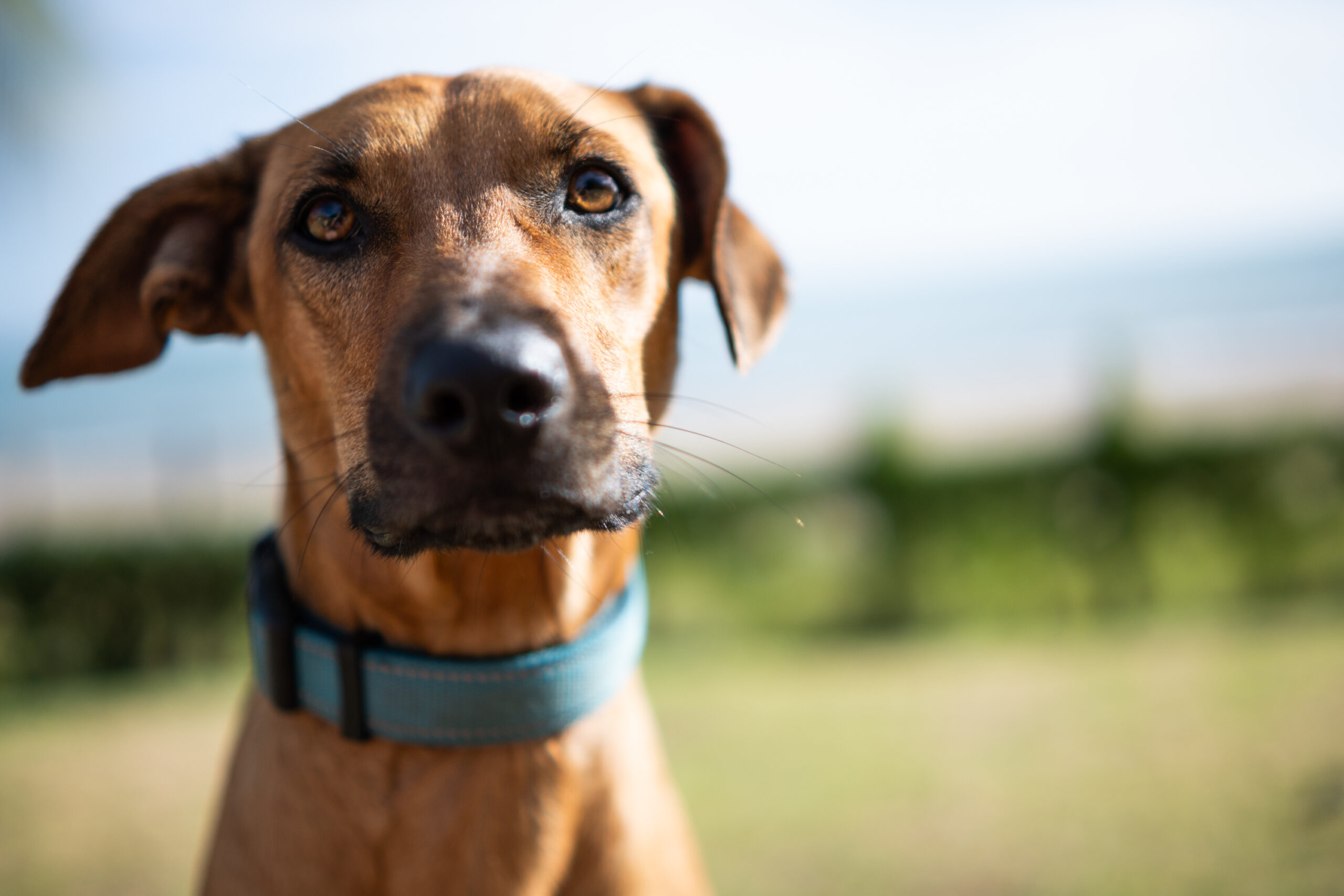 Chloe
Wandering alone at a local vegetable stand, Chloe was a tiny puppy that stole our hearts in 2022. Even if she's not on the schedule, Chloe works retreats at Blue Marlin and has recently been promoted to Chief Cuddling Officer. She can be seen jumping the fence to be with our guests and scores very high in emotional intelligence and developing unhealthy attachments.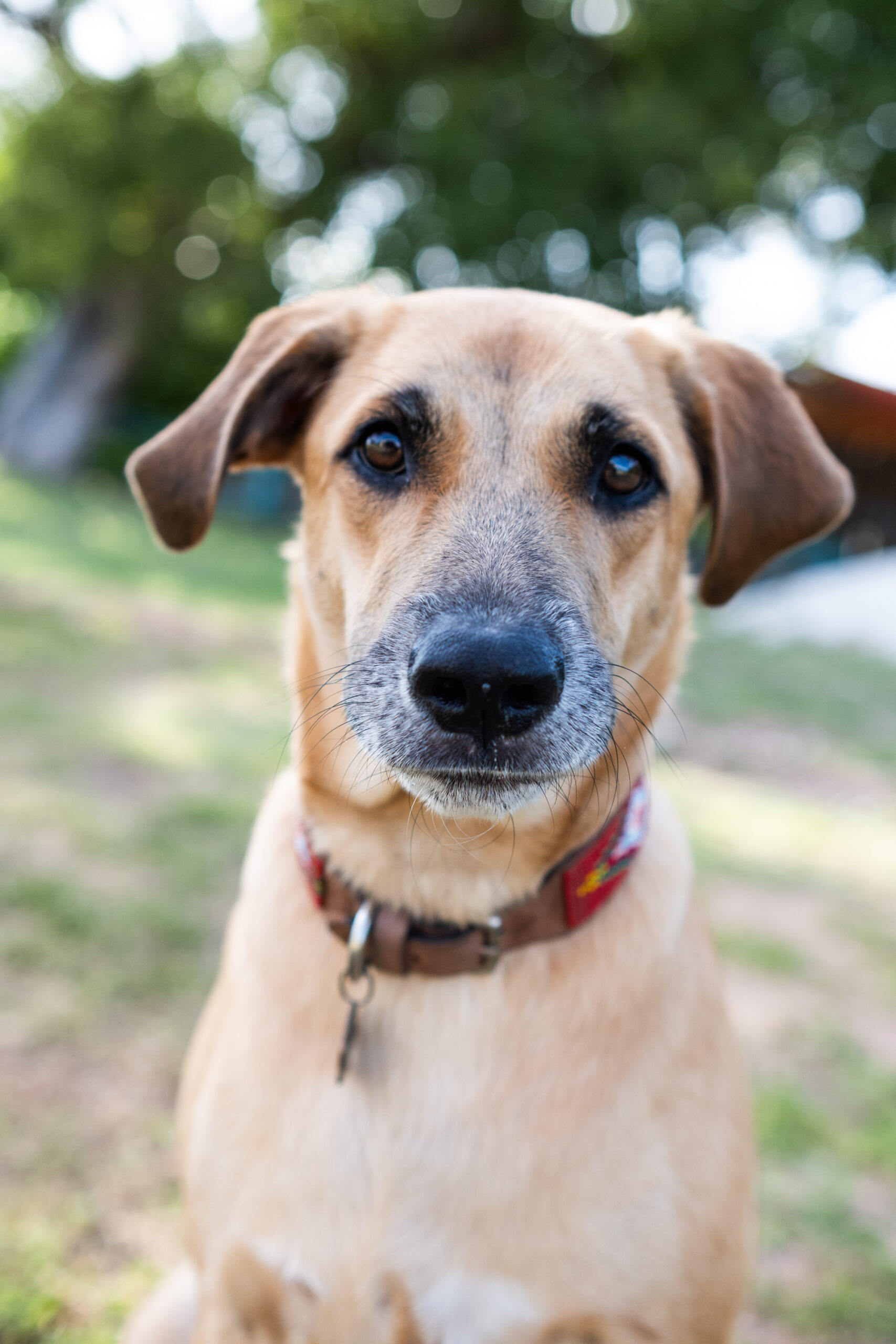 Rakkii
Meaning lucky in Japanese, Rakkii was named by a frequent guest at Blue Marlin. After being found alone as a puppy at the beach gate, this lucky boi picked the best home and lived up to his name. Rakkii loves air-conditioning and high fives and is rarely seen without his best friend Chloe.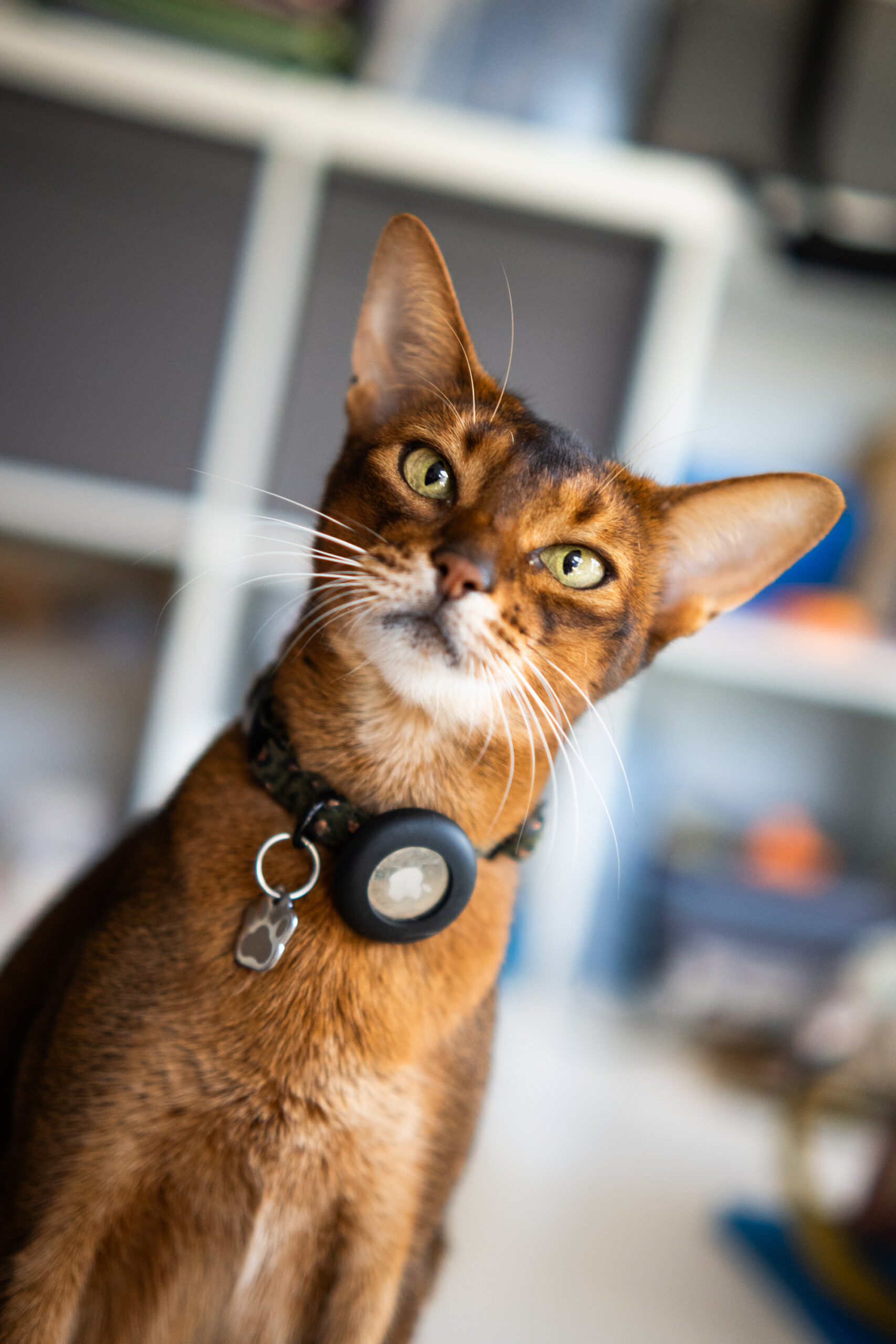 Margaret Scratcher
Since packing up her New York apartment and flying to Jamaica, Maggie has become a fan favorite here in Treasure Beach. Maggie lives at the Myco office and looks forward to signing autographs and showing off her tricks for our guests during cultivation tours. When she's not wearing down the batteries on her treat button by pushing it continuously, Maggie can be found adding items to her Amazon cart and watching season 1 of Bridgerton. (Please don't mention season 2 around her, she just can't.)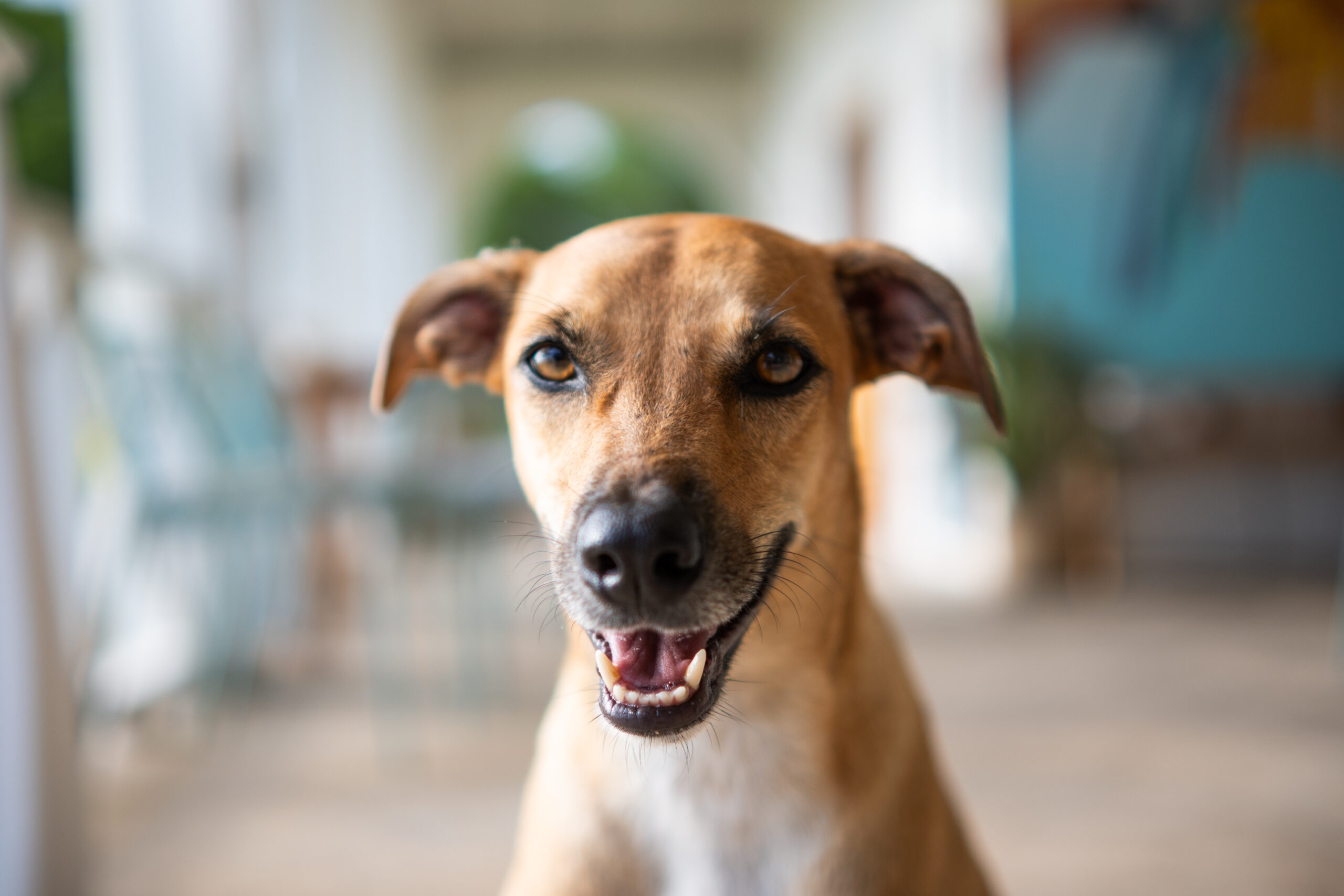 Almond Butter
Butter is feisty and rugged and was named for the magical almond tree on the seaside of the house at Rainbow Tree Villa. Though she looks like a kangaroo, she runs like a racehorse and will follow you down to the beach to show off her speed. When she's not racing, Butter likes to lay on the couch and watch cooking shows on Netflix.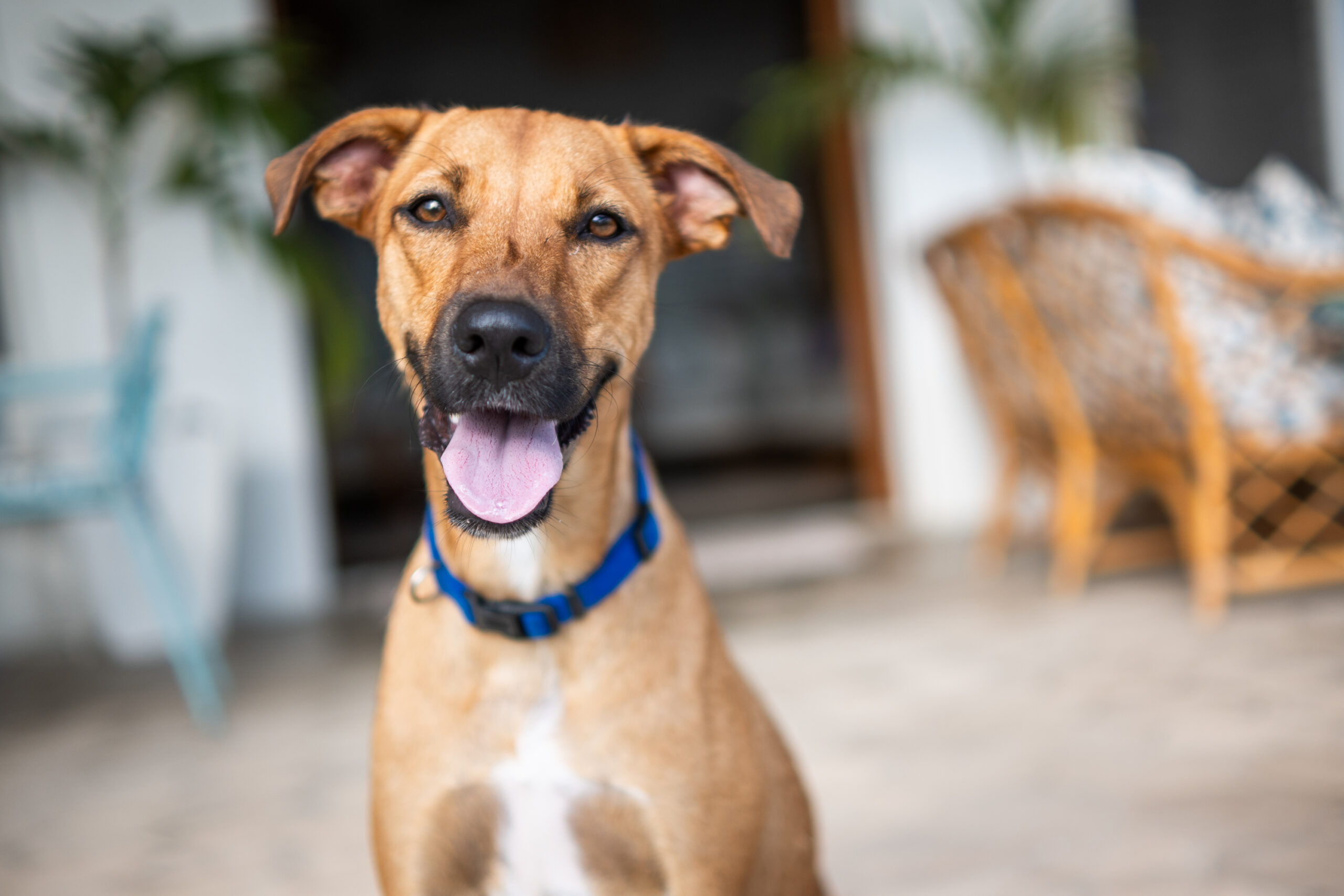 Buster Brown
Also known as "Busta", this little guy joined the Rainbow Tree team at the end of 2022 after battling a near-deadly virus and making it through even scrappier. Busta enjoys jumping in cars, swimming in the sea, and following guests wherever they go. He will always lay down for a good belly rub, but please mind your sandals as this puppy is still learning healthy boundaries around footwear ownership.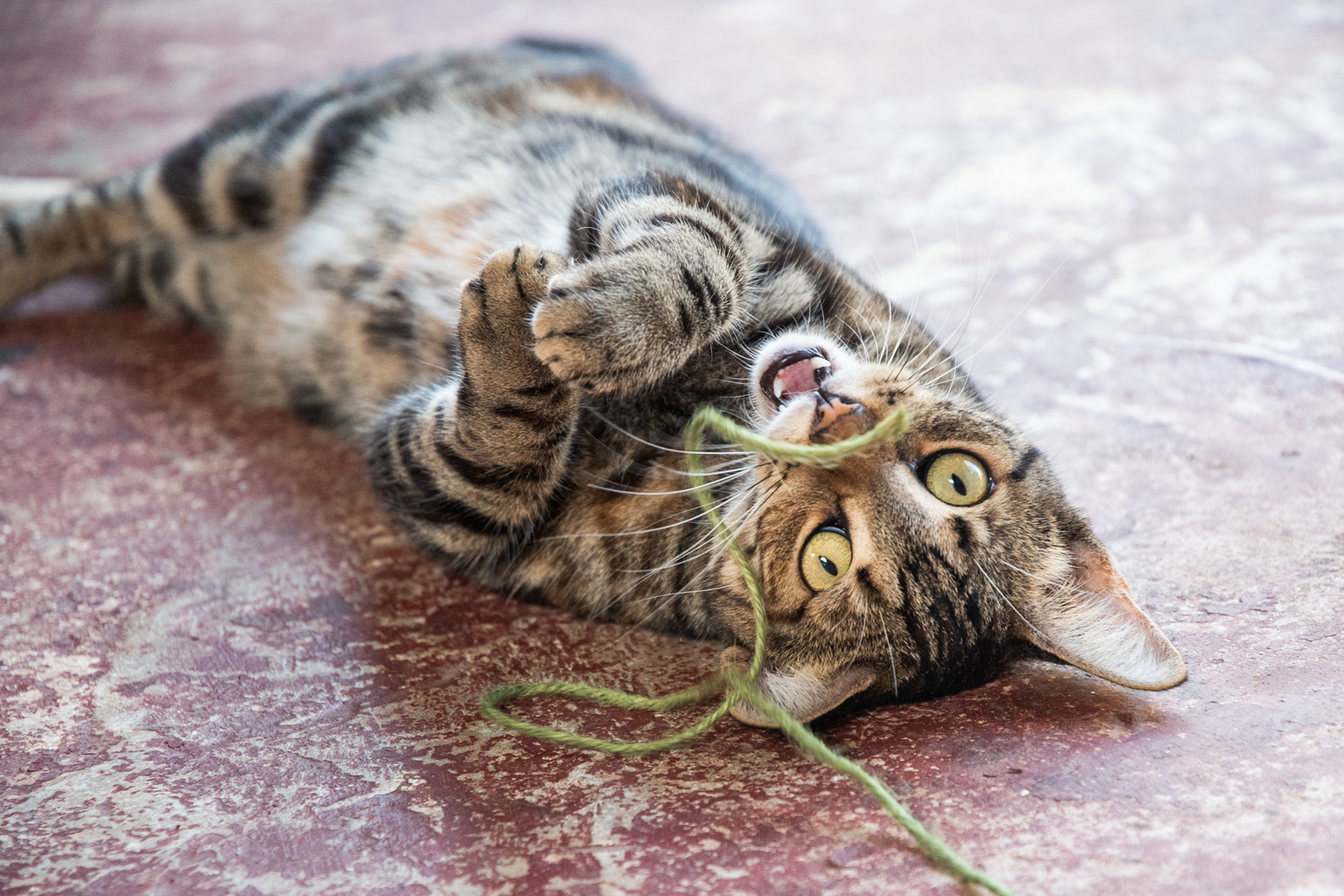 Mango
By way of the JSPCA in Kingston, Mango has been living at Blue Marlin since 2019. An excellent hunter with a built-in camouflage coat, Mango keeps our retreats free of unwanted creatures. Recognized on property by her high-pitched mews, Mango can be found lounging by the pool or wherever there is food.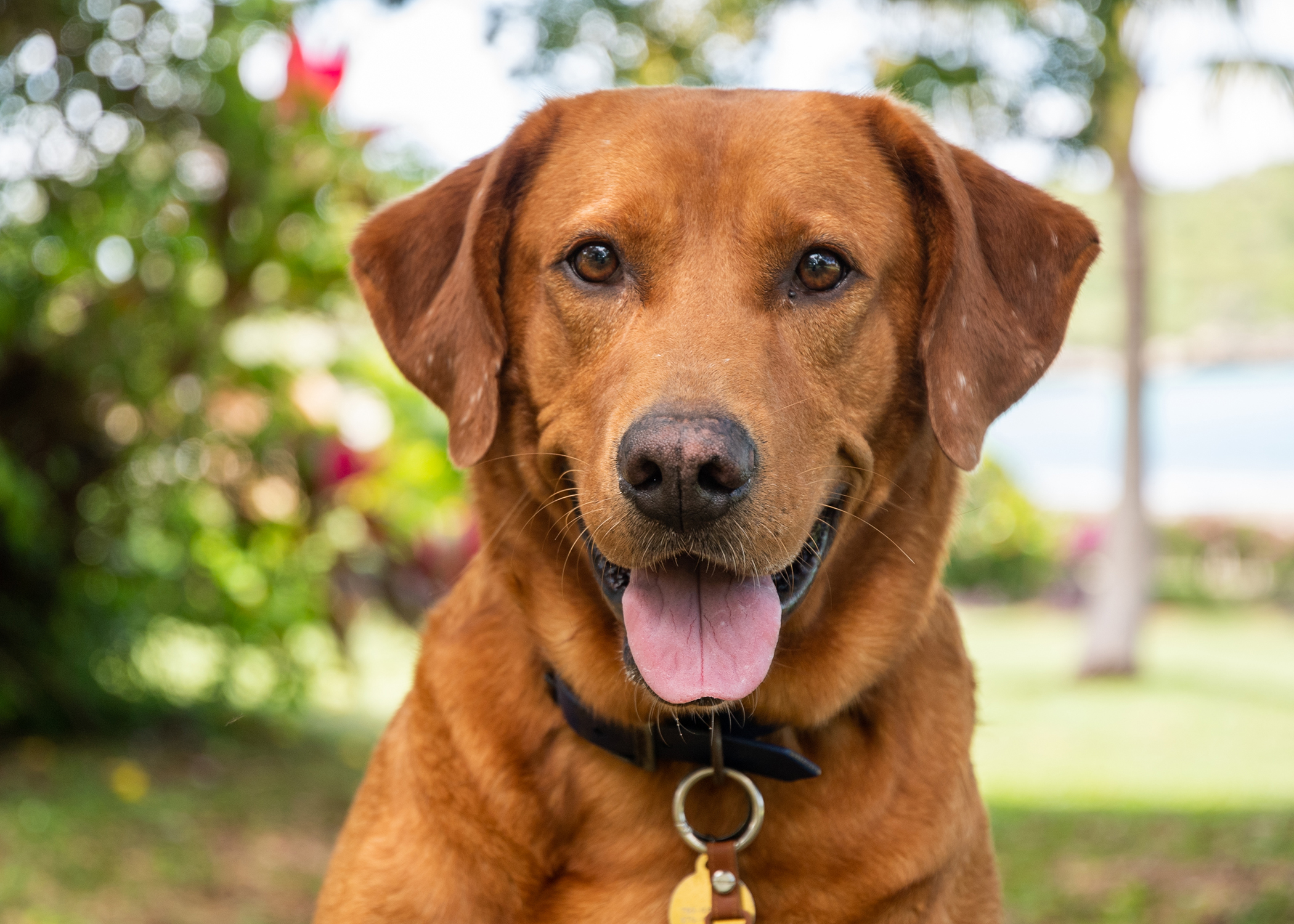 Russ
After a lengthy immigration process, Russ was finally able to join his dad Mike in Jamaica in March of 2022. Russ can often be found walking the road with his goat friends, playing bocce, or doing cannonballs into the Blue Marlin pool. A purebred Red Labrador from Canada, Russ enjoys swimming in the sea, playing fetch with his ball, and apologizing unnecessarily.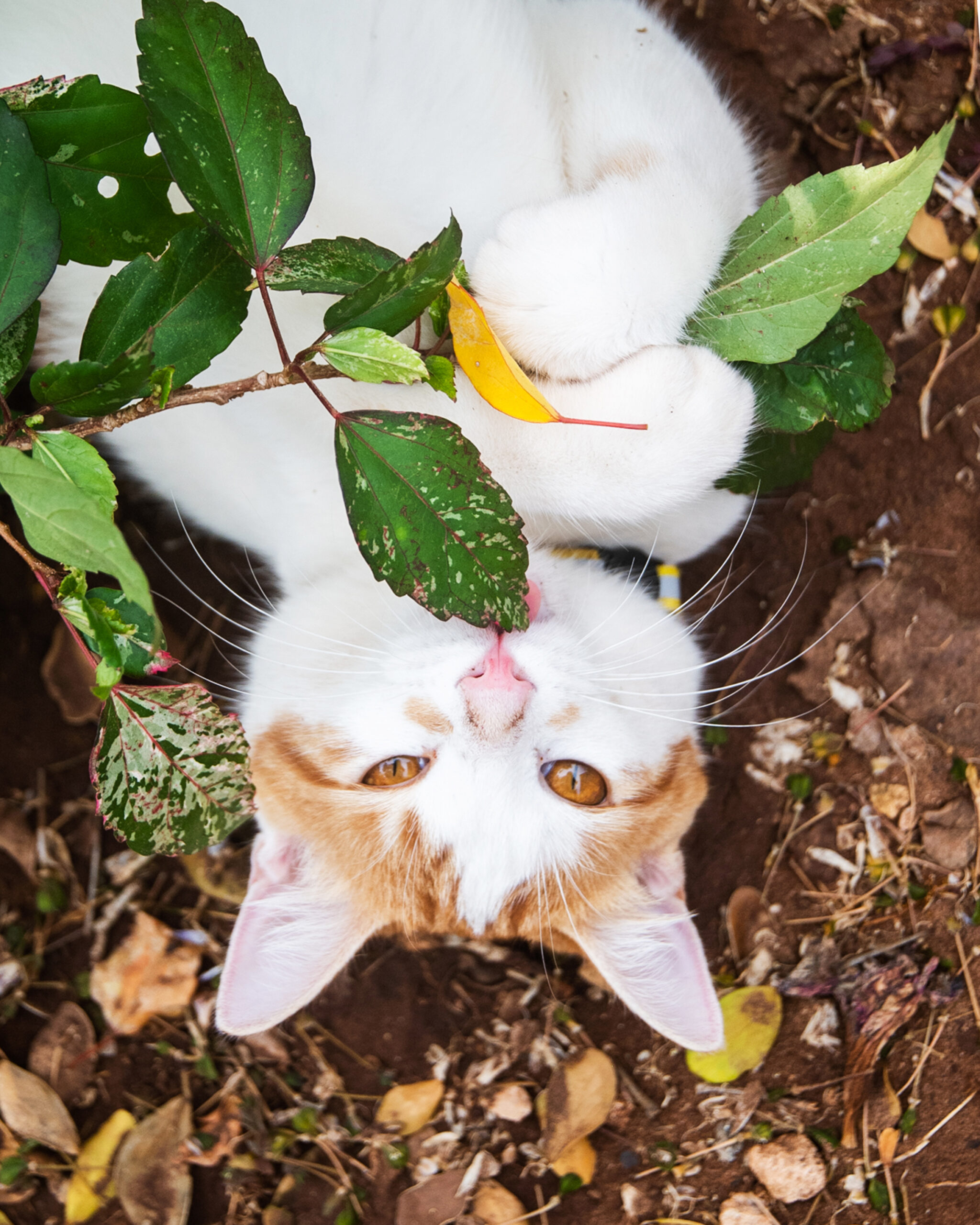 Tallawah
After being found on the road as a kitten in 2020, Tallawah was made famous by her Dodo video the following year. She can often be seen rolling on the beach or slinking around during group integration at Blue Marlin. When she's not on retreat, she can be found at home scrolling through subreddits or watching John Wick.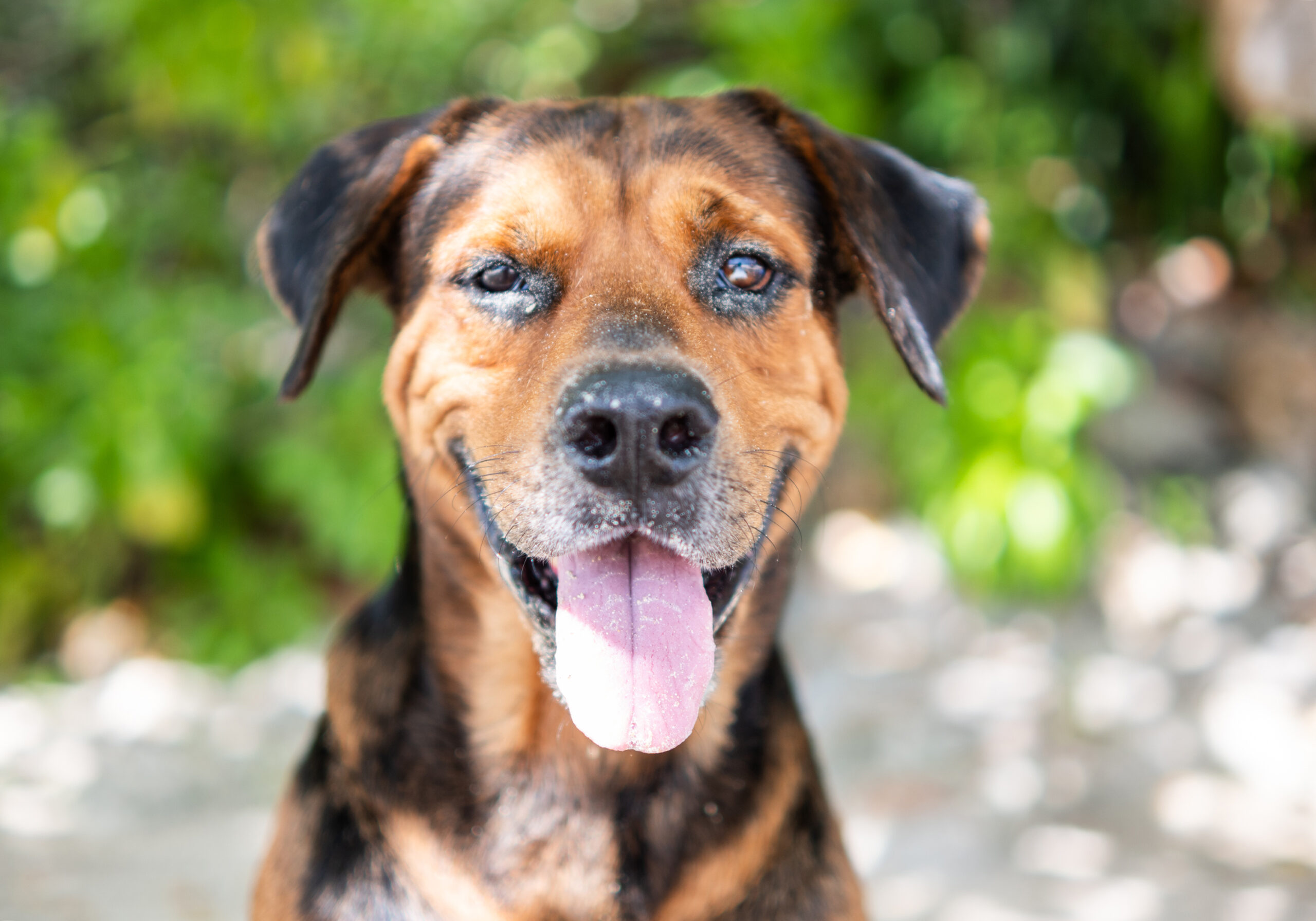 Rum
Our Bluefields guests have been enjoying the company of this big guy for 4 years. Named after the quintessential Jamaican libation, Rum is as laid back a dog as there ever was. Praised for his charm and demeanor, Rum enjoys slow belly rubs and walking guests back and forth to their villas.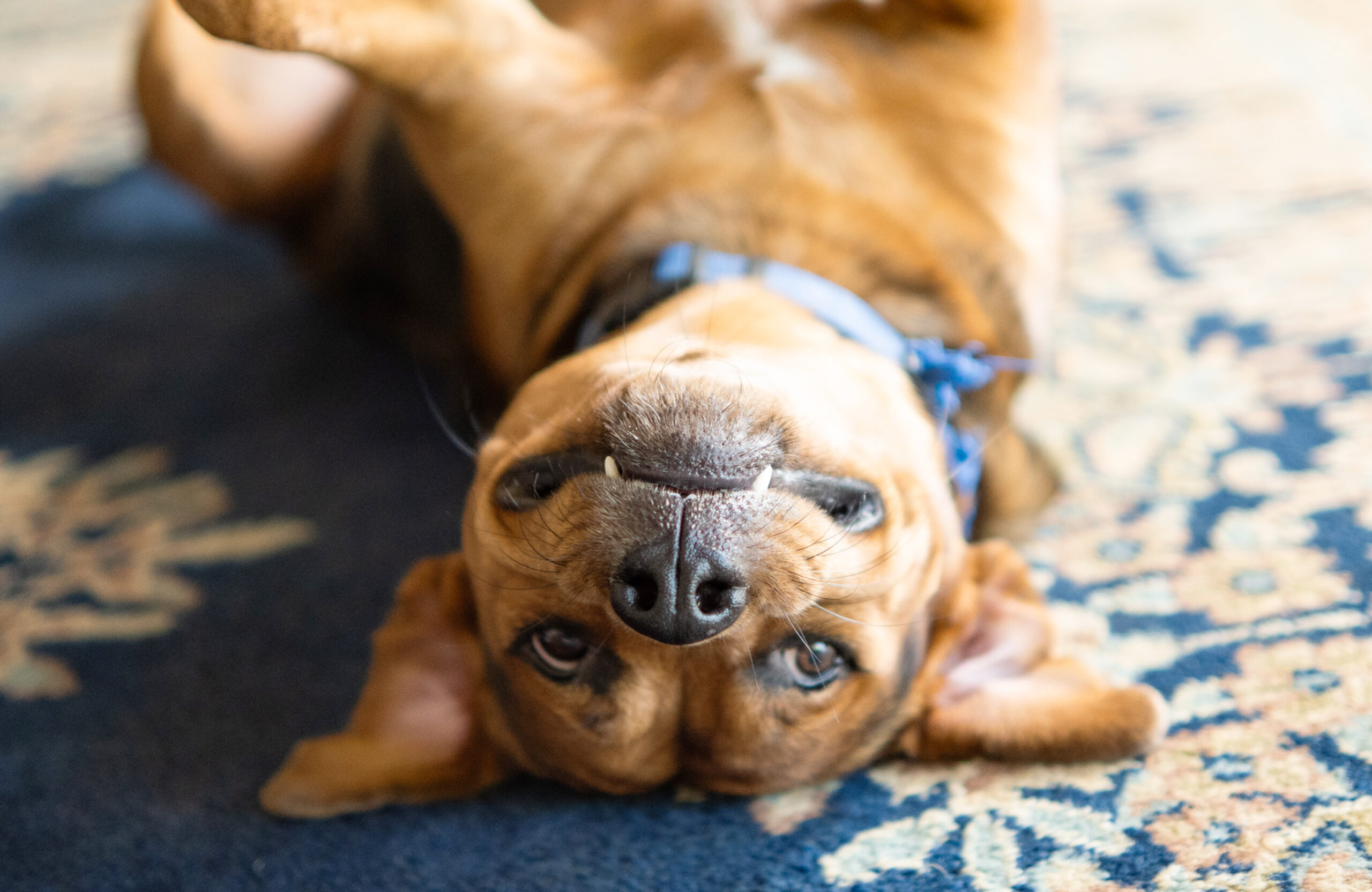 Polly
This lovely young lady is as sweet as they come! Polly has been hanging out with our guests at Bluefields since 2021 and absolutely adores working retreats. When she's not sleeping through integration, Polly can be found at the beach covering herself in sand or begging to be splashed. A puppy from her dad Rum's last litter, Polly is half Catahoula Leopard Dog, half Potato.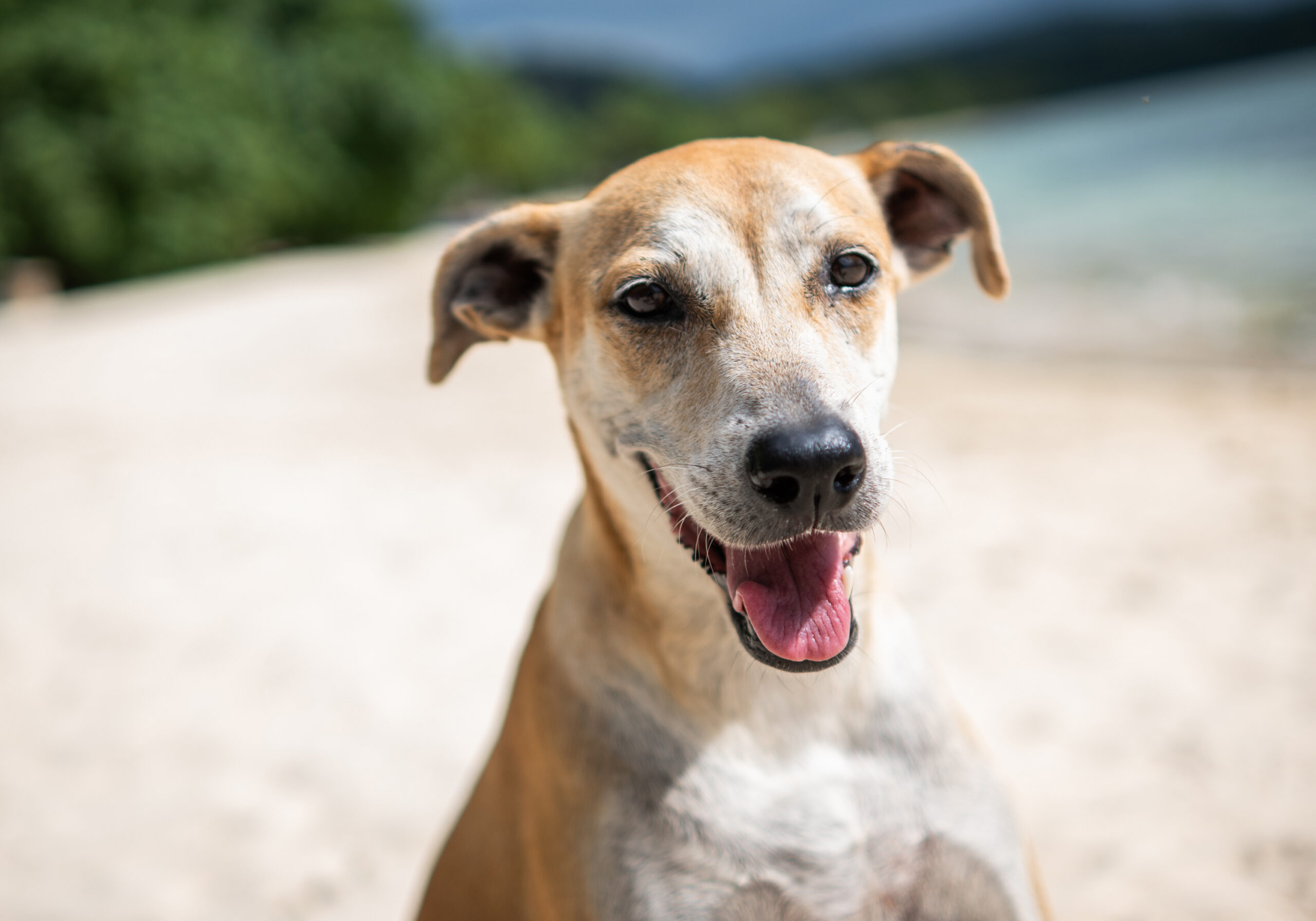 Lily
One of the gentlest dogs you'll ever meet, Lily has been sharing her grace with our Bluefields guests since 2019. An unassuming alpha, Lily quietly keeps the rest of the pack in line. Conveniently appearing during mealtimes, Lily can mostly be found between the beach and the dinner table and can often be seen sleeping under the stars.
Shiloh
The newest addition to the MycoPack, Shiloh has been in training at our Bluefields retreats. After being found near the road in August of 2023, it didn't take long for this likkle lady to make her mark and find her tiny place amongst the team. Shiloh splits her time between her house in Montego Bay and Bluefields, and enjoys playing with her toys, belly raspberries, and a nice Chianti in the evenings. When she's not climbing on her big sis Polly, Shiloh can be found at the beach or under the dining room table.